Pune Airport: 3,500 passengers travelled via 37 domestic flights in one day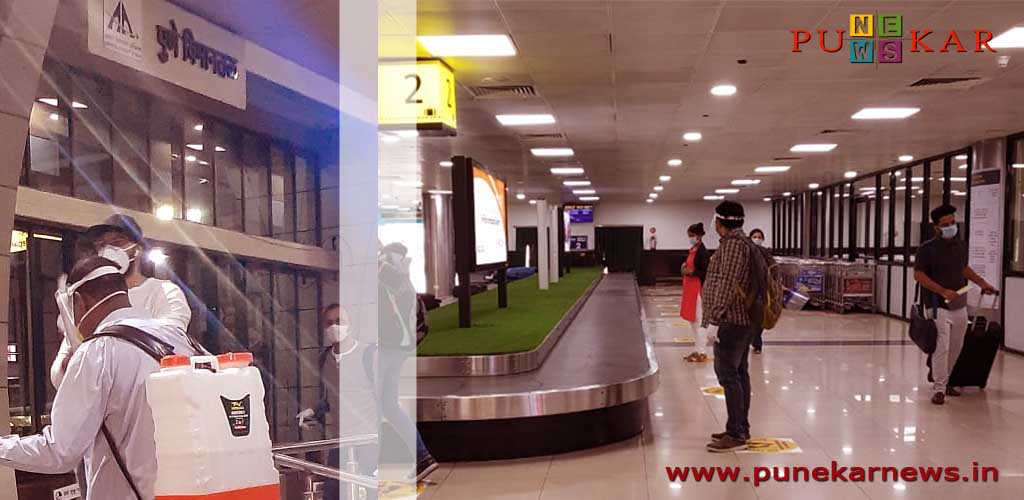 Sushant Ranjan
Pune, June 2, 2020: As Unlock 1 started the domestic flight movements, Pune airport is on the way towards normal operations. The airport is ready to operate 34 flights (17 arrivals and 17 departures) today (Tuesday).
As per information shared by Pune Airport Director Kuldeep Singh, on Monday (June 1), a total of 3,500 passengers movement was registered with 37 flights. Out of these, 1,340 passengers arrived by 19 flights and 2,160 passengers departed by 18 flights.
However, some flight operations will be cancelled as there is no operation of arrival. According to sources, flight operations for Bangalore, Chennai, Jaipur, Delhi and Ahmedabad will be cancelled.