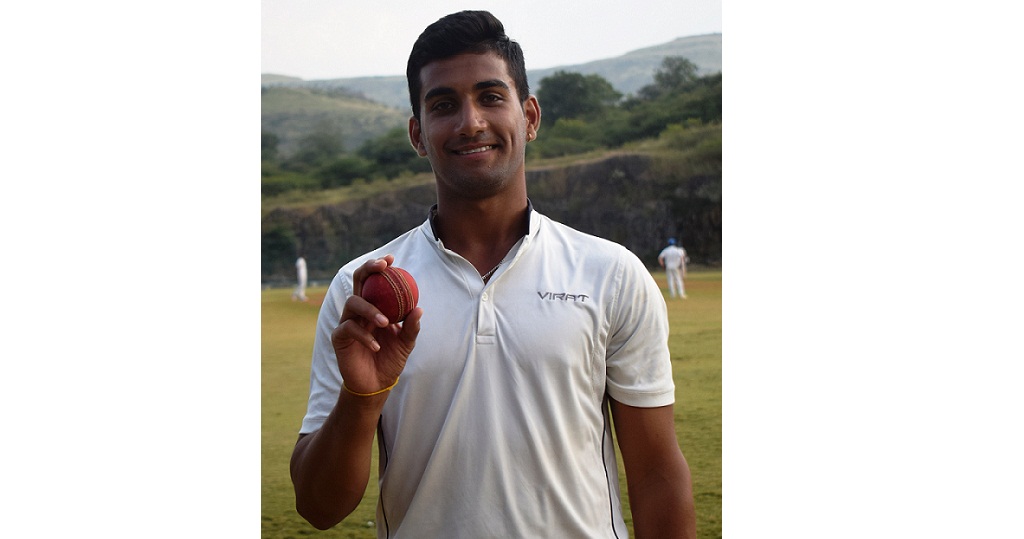 Pune, 27th October 2021: United sports Club registered a 2 wicket win over Brilliants Sports Academy to enter the finals of the fourth edition of the "PYC-Goldfieldd Late Raju Bhalekar Trophy" Invitation Under-19 Cricket Tournament organized by the PYC Hindu Gymkhana and played on Poona Club and Brilliants Sports Academy ground.
Requiring 86 runs for a win and 5 wickets at the start of play, an all round performance by Aditya Rajhans (5-91 & 41runs) helped United Sports Club register a close win with two wickets in hand and overtaking 220 runs set by Brilliants Sports Academy. 
In the second semi-finals being played at Poona Club ground Chasing a 257 runs first innings lead set by Varroc Vengsarkar Cricket Academy Club of Maharasjyta were bowled out for 202 runs conceding a 55 runs first innings lead. In the second innings, VVCA were 69 runs for the loss of 4 wickets at end of the second day.
Scores: Semifinal Round: 
Poona Club Ground: First Inning: Varroc Vengsarkar Cricket Academy: 257 for all out in 90.3Overs VS Club of Maharashtra: 202 for all out in 77.4Overs(Saurabh Darekar 49(69,8×4,1×6),Jayesh Tambe 46(174,4×4), Sayyed Hamza 33(89,4×4), Swapnil Pathade 26(33), Rohit Chaudhari 4-63, Soham Jamale 3-30, Tilak Jadhav 2-12); Varroc took 55runs lead in first innings:
Second Inning: Varroc Vengsarkar Cricket Academy: 69/4 in 25Overs(Harshwardhan Khandve not out 45(68,9×4), Ansh Dhoot not out 3, Shubham Maid 2-18, Nityay Lunkade 1-4, Sayyed Hamza 1-24 VS Club of Maharashtra: .  
Yewalewadi Ground: First Inning: Brilliants Sports Academy: 196 for all out in 45 Overs VS United Sports Club: 153 for all out in 39.1Overs; Brilliants Sports Academy took 43 runs lead;
Second Inning: Brilliants Sports Academy: 176 for all out in 53.1Overs lost to United Sports Club: 220/8 in 74.3Overs(Aditya Rajhans 41(42,8×4), Shreyas Jadhav 41(52,5×4,2×6), Malhar Vanjari 25(55), Niraj Joshi 24(49), Tanishq Sitapure not out 49(135,5×1,1×6), Vitthal Chaudhar 20, Ravindra Matcha 4-20, Mohammad Ahtisham 2-35, Ali Khan 1-25); MOM-Aditya Rajhans; United Sports Club won by 2 wickets.
Advt