Pune: Annual Meet Of Indian Medical Association Talegaon Dabhade, TIMACON, Enters Sixth Successful Year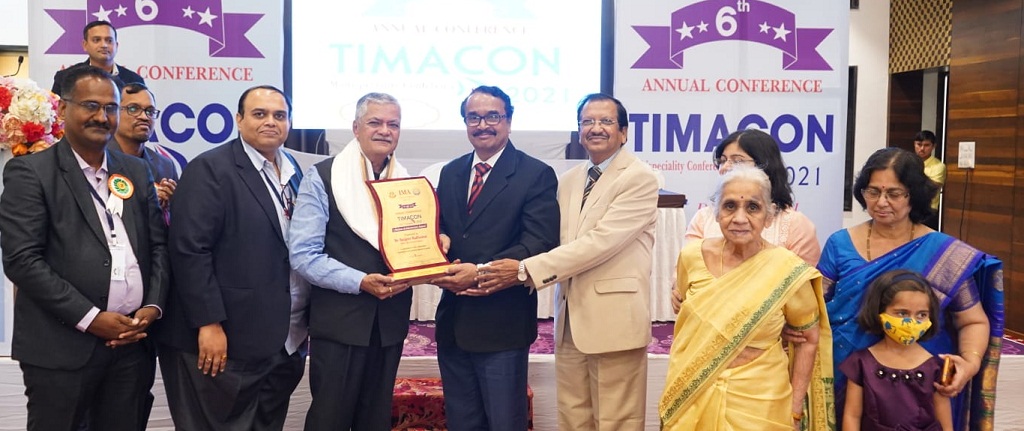 Talegaon, 10th December 2021: Like every year, this year marked overwhelming attendance of doctors across Maharashtra at the annual meet of Indian Medical Association (IMA), Talegaon Dabhade, called TIMACON 2021.
Held on December 05, 2021, at Emerald Resort, this conference entered its sixth successful year. The conference was equipped with enlightening lectures from eminent speakers, right from Gynecology, Chronic obstructive pulmonary disease (COPD) to joint replacement and breast Oncoplastic surgeries.
The meeting chaired by Dr Amit Kulkarni, Secretary of IMA Talegaon Dabhade, and President Dr Dattatraya Gopalghare witnessed knowledge transfer on an extensive platform.
For the first time, the inauguration of a special oration session in the memory of late Dr Dilip Bhoge, who lost his life to COVID on September 23, 2020, was arranged. The first oration session was conducted by Dr Deepak K Jumani, a renowned and classified Sexual Health Physician and Counselor of India.
Alongside this, the meeting marked the presence of Dr Avinash Bhondwe, who presided over as the chief guest and was joined by Dr Prakash Marathe, IMA, Senior Vice President of Maharashtra as the guest of honor. Also, the Lifetime Achievement Award was conferred to Senior Surgeon Dr Sanjeev Kadlaskar.
Apart from this, the event marked valuable contributions and support from Dr Nilesh Narkhede, Dr Yuvraj Badhe, Dr Anish Bhat, Dr Sachin Vitanor, and Rakesh Garud. Senior doctors Dr Ashok Nikam, Dr Shaligram Bhandari, and Dr Shashikant Pawar graced the event with their valuable knowledge.
Most importantly, post-graduate students from various disciplines got an excellent opportunity to present their medical papers. All-in-all, this event proved to be a pool of knowledge as the medical experts from Maval and Pune received valuable information on patient service and how it can be positively enhanced with improvement in public health.