Pune: Circle of Crust joins hands with Robin Hood Army once again to spread the light of happiness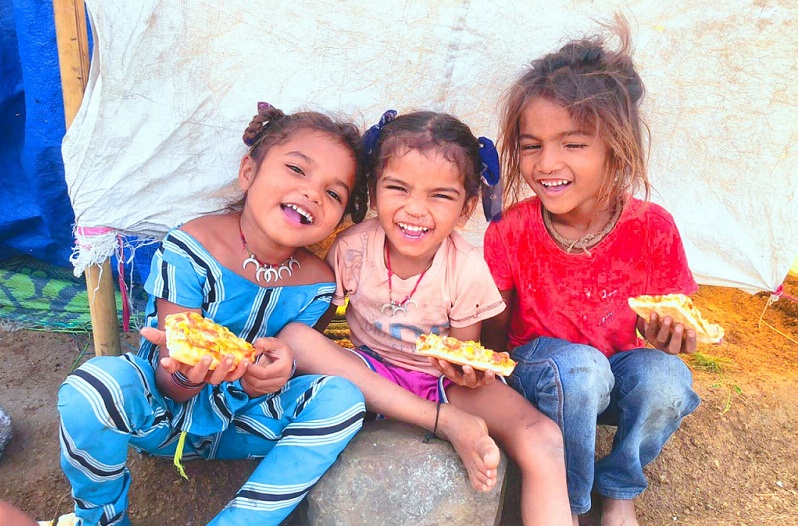 Pune, 1st November 2021: Circle of Crust, a multi-award-winning pizza brand, and Robin Hood Army have once again joined forces to bring smiles to the faces of marginalized children across Pune by providing free pizzas on the auspicious occasion of Diwali.
With a strong belief that community support is an essential part of our society, the well-orchestrated initiative by Circle of Crust took place on the 29th of October which focused on 3 different chapters in Pune, wherein over 300 pizzas were distributed with the help of the tireless volunteers of Robin Hood Army.
"Corporate social responsibility is measured in terms of businesses improving conditions for their employees, shareholders, communities, and environment. But moral responsibility goes further, reflecting the need for corporations to address fundamental ethical issues such as inclusion, dignity, and equality. We strive to make a difference for children from the marginalised segment of the society and look forward to organising yet another opportunity to bring joy into their lives", comments Neha Anand, Owner, Circle of Crust.
Circle of Crust consistently works towards reaching out to those in need to bring a positive and impactful change in society. From bringing in a band to play alongside some lip-smacking pizzas on Valentine's day at the old age home at Punyadham ashram to acknowledging the efforts of the medical staff of Ruby Hall by replacing their staff meals with pizzas on World Doctor's Day, the Circle of Crust team have reiterated their commitment to continue providing assistance and reassurance to more social causes.
Advt