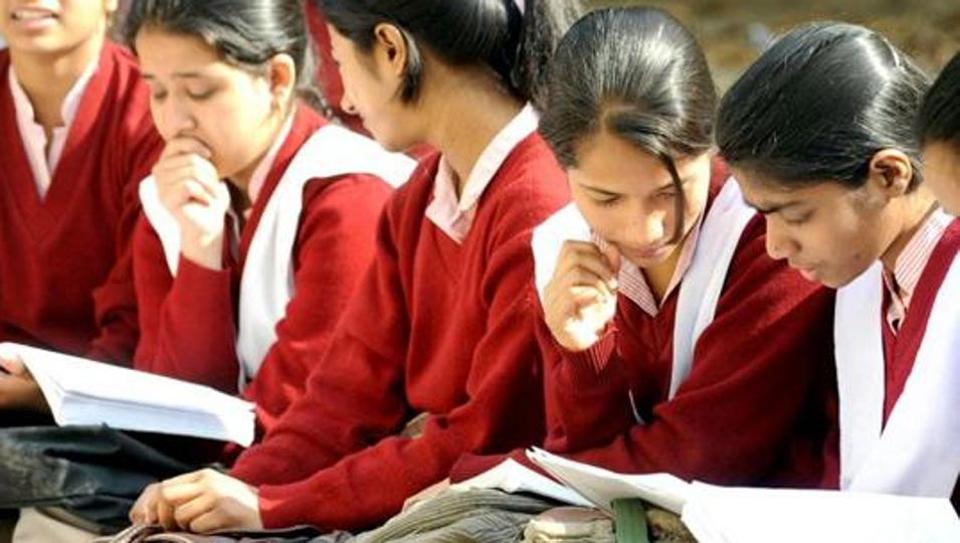 Pune, 14th April 2021: The Union Ministry of Education has decided to postpone the class 12 exams and cancel the class 10 board exams after a meeting with Prime Minister Narendra Modi today. The decision was taken due to the Coronavirus pandemic's second wave in the country.
For CBSE class 12 boards, the situation will be reviewed on June 1 and revised dates will be announced thereafter.
For CBSE class 10 students, the result will be prepared based on an "objective criterion" which will be developed by the Board. Any candidate who is not satisfied with the marks allocated to him/her on this basis will be allowed to sit in an exam as and when the conditions are conducive to hold the exams.
Punekar News in association with Athos Edusolutions spoke with various class owners, tutors and educators and collected their viewpoint regarding the decision. Athos Edusolutions is a Pune based company that conducts inter-school competitive exam 'Brainathon' and provides career guidance to students via various activities and seminars.
"Given the alarming pandemic situation, it was expected of government to postpone the exam by two months or so. Cancellation is an extreme measure and its tenability hinges now on whether the 'objective criteria' to be defined by CBSE is prospective or retrospective in nature. If the criteria is about online viva and online tests to be conducted by school in future, then it is fair. But if it is about a retrospective parameter like Std. 9 & 10 school marks, then it may not be acceptable to a majority of students who shall opt for a Board exam at a later feasible date. It is also ironic that two different decisions have been taken for Std. 10 and 12 Boards exams which defies logic too and represents an inconsistent thought process", said Durgesh Mangeshkar – Director & Academic Head of IITian's Prashikshan Kendra, Pune.
Lalit Kumar, Founder Director of Prime Academy, Pune, said, "Cancellation of 10th board exam is a major decision taken by the government and there are various school of thoughts in favor and against this decision. Simply cancellation of a board exam may sound absurd but conducting this exam for millions of students and staff would have certainly worsened the COVID situation. Here the most important aspect is, how does the cancellation of a board exam affect a student's academic career?
If we look at the holistic picture, the 10th board exam has two very important roles. It ensures that students study sincerely in the 10th standard and secondly it helps students and school authorities to choose the appropriate stream (Science, Arts, Commerce and humanities) in the 11th standard. As far as sincerity is concerned, the purpose is served, as students have already spent an academic year with a mindset of imminent board exams. An appropriate stream should be chosen as per the student's interest and aptitude. Most of the students are anyways very clear about the stream. If at all there is an ambiguity in students mind about various streams then they can take the help of professionals and their school teachers. Admissions can be offered in 11th based on their internal exams in 10th. There will be more clear guidelines soon for 11th standard admissions.
Many students were waiting for the board exams to get over and start entrance exam preparation. Now they can straightway start with their preparation that too without risking their health in this pandemic. It's a blessing in disguise for all such students."
Vaibhav Bakliwal, Director of Bakliwal Tutorials, added, "Instead of postponing 10th boards now and then cancelling it later, it is good that they have taken this wise decision in time. It has been good for students who want to prepare for competitive exams like JEE. They can now begin immediately instead of waiting for their Board exams to get over. Most students at Bakliwal Tutorials feel relieved, though they also shared the concern about the criterion that will be used for allotting 10th marks. By now, they were well prepared for 10th Boards with numerous rounds of revision."
Kamal Kant, Director of Inspire Academy, said, "Cancellation of the 10th CBSE board exams is a welcome move by Government but there are around 40 boards in India conducting the 10th exams and it would have been better if it was a unified decision. The students of other boards are left in dilemma. Other boards should quickly announce their decision too. Given the severity of the Pandemic currently, risking the health and lives of so many young students and their families was never really an option for decision-makers. Hopefully, all stakeholders would agree with the decision and it will help in breaking the trend where students used to get very high marks in 10th and then used to realise that they were not thorough incomprehension of their subjects when they prepare for various competitive exams like JEE and NEET.
The government needs to devise some methodology so that students who have put in genuine efforts can be distinguished from others. Further, I would like to advise all students that even if you are promoted to the next grade without passing an exam don't let it stop you from working extra for knowledge because in the long run knowledge will matter more than marks."
Ritesh Agrawal, Director of Agrawal Classes, said, "Parents, Students, educational institutions and colleges look forward to students to perform in their 10th exam and then give direction to their life. They think of choosing the stream they want to go through and the marks help them and their parents in decision making. Now when the exams are cancelled it's a big question for student as well as parents, it's a crucial year for a child. Here the child becomes the decision-maker. The cancellation of the exam is crippling.
Whereas the postponement of the 12th exam is not a welcome decision, how long will the student keep studying the same syllabus? The parents as well as the student are tired of revising. How many times will they revise? Any mode including online will be appreciated. It's a freezing moment as some may not have the resources to attend online. A tough time to face is all that I can say."
Vivek Prakash, Director of Athos Edusolutions, said, "I welcome the bold decision by top leaders and CBSE to cancel the 10th board exam amid the alarming increase in COVID cases in the country. Our utmost priority must be to safeguard our children's life, everything else is secondary. I am sure CBSE will come with a transparent marking system in order to help students choose their desired stream. Other boards of the country should follow the same and come to a unified decision as soon as possible. Students and parents must research before selecting a stream for the child and seek expert's advice if needed. For 12th standard students, a delay of few weeks should not be an issue, given the current situation. In long run it will hardly matter."