Pune: Couple kills two children before their suicide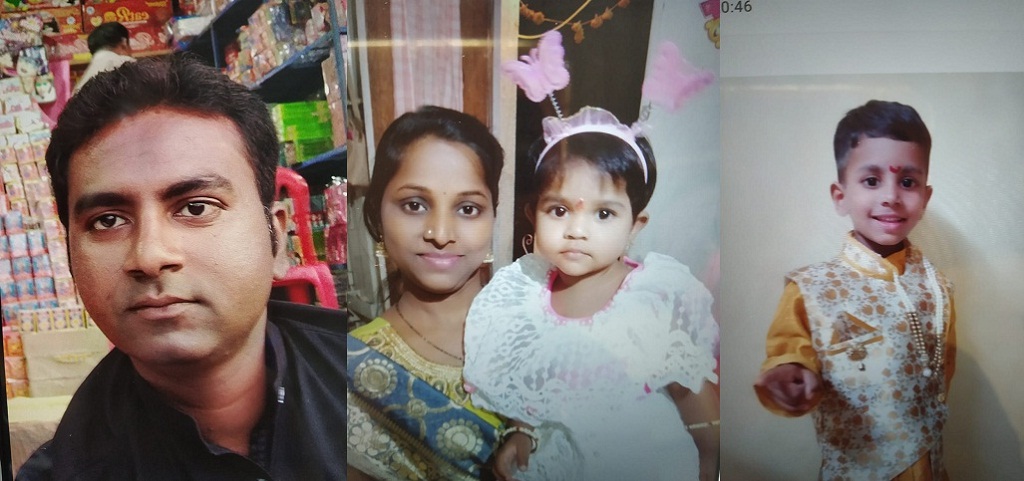 Katraj, June 19, 2020: A shocking case has come to light in which four members of the same family have died including two children. A family living in Waghjainagar in Sukhsagarnagar area has ended their life by taking extreme measures.
The deceased persons have been identified as Atul Dattatraya Shinde (33), his wife Jaya Shinde (30) and their Rigved (6) and daughter Antara (3), all residents of Ahirant building in Waghjainagar lane number 1 of Sukhsagarnagar. The reason why the couple took the extreme step is still unclear. Shinde was engaged in the business of making identity cards. Due to lockdown in the backdrop of Coronavirus epidemic, his business was shut.
According to Bharati Vidyapeeth police station officials, Atul and Jaya had a love marriage in 2013. As their family members were opposed to their marriage, the couple lived in Waghjainagar locality of Sukhsagarnagar with their two children. On Thursday, they had not come out of their room located on the second floor of the three storied building. They were also not responding to phone calls. Around 11 pm on Thursday, a neighbour and their landlord informed the police which broke open the door and found the four of them hanging.
Police have taken the bodies into custody and sent them for autopsy at Sassoon hospital. Police suspect that the couple might have killed the children first before ending their own life by suicide. Pune city police are further investigating the case.