515 new Corona patients in Pune district, tally reaches 13750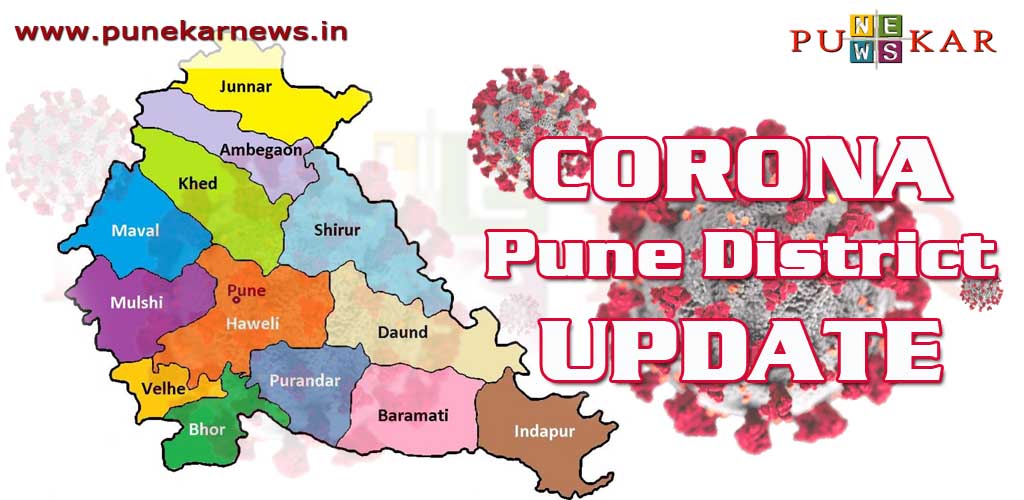 Pune, June 19, 2020: With the addition of 515 fresh Coronavirus positive yesterday, the total number of COVID cases has reached 13,750 in Pune district. Also, 173 patients got discharged from hospitals while 12 people died.
Dr Bhagwan Pawar, District Health Officer (DHO), said that out of total 13,750 patients 8524 have been cured and discharged from hospitals, while 550 people have died. There are still 4674 active patients undergoing treatment including 281 critical patients. Most of the patients are from Pune Municipal Corporation (PMC) area. Till now 124,009 people have been tested in the district.
The 13,750 patients include 11,195 from Pune Municipal Corporation (PMC) area, 1349 from Pimpri-Chinchwad Municipal Corporation (PCMC), 463 from Pune Cantonment, 122 from Khadki Cantonment, 4 from Dehuroad Cantonment and 617 from Pune rural areas. In the Pune rural areas, there are 10 from Baramati town, 13 from Baramati rural, 91 from Daund town, 1 from Jejuri, 13 from Talegaon Dabhade, 8 from Chakan, 5 from Saswad, 2 from Alandi, 3 from Lonavala,1 from Shirur town, 1 from Junnar town,  13 from Indapur town, 2 from Bhor town, 171 from Haveli, 25 from Shirur, 32  from Junnar rural, 42 from Khed, 29 from Mulshi, 33 from Velha, 17 from Bhor, 6 from Indapur rural, 9 from Daund rural, 29 from Maval, 15 from Purandar and 46 from Ambegaon.
Across Maharashtra, there were 3752 new COVID19 cases yesterday taking the total number of cases to 120,504 . Also, 100 people died yesterday while 1672 got discharged from hospitals after being cured. There are still 53,901 active cases. The total death toll stands at 5751, while 60,838 patients have been discharged till date, according to Maharashtra Health Department.
According to the Union Health Ministry, the number of Coronavirus positive patients has reached 380,532 across the country. Out of this, 204,710 have been cured and discharged from hospitals while 12,573 people have died and one patient has migrated out of the country. There are still 163,248 active patients undergoing treatment in hospitals across the country.