Pune: Crime Branch Arrests Notorious Fake Policeman For Harassing People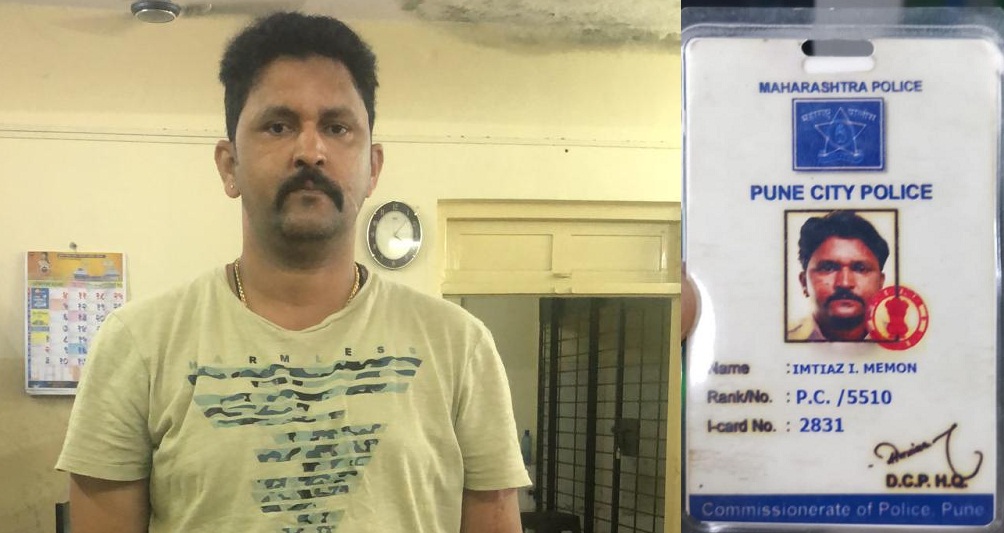 Hadapsar, October 17, 2020: The officials from Pune city police Crime Branch have nabbed a man who impersonated as a policeman and harassed people. There are five cases registered against him in the past which includes riot, burning properties and extortion.
Acting on a tip-off received by DCP (Crime Branch) Bachchan Singh, sleuths from Crime Branch Unit 5 caught Imtiyaz Idris Memon, a resident of Hadapsar. Police have seized a fake identity card of Pune police from his possession.
"An information was received about Momin for posing as policeman of Pune city police and harassing public. The information was verified by Unit 5 officers and he was nabbed. He is a criminal on police record with five cases in the past. Now we have registered an FIR against him with Hadapsar police station for offences under sections 465 (punishment for forgery) and 171 (wearing garb or carrying token used by public servant with fraudulent intent) of the Indian Penal Code (IPC)", informed DCP Singh.
Police have appealed people to share any information regarding such persons to Pune police control room (Dial 100), local police station or senior officers. "The identity of people sharing information will be kept confidential", he added.
The action against the imposter was taken under the guidance of Additional Commissioner of Police (Crime) Ashok Morale, DCP Singh and ACP (Crime II) Laxman Borate. The team included senior police inspector Bhaskar Jadhav, Assistant Police Inspector Santosh Tasgaonkar, PSI Shendge and policemen Pradip Surve, Bharat Ransing, Amzad Pathan, Daya Shegar, Ankush Jogdande and Sanjay Dalvi.
Follow and connect with us on WhatsApp Facebook Twitter Linkedin YouTube Instagram  
https://www.punekarnews.in/pune-40-beds-reserved-for-covid-affected-leprosy-patients-at-jumbo-facility-in-shivajinagar/
Follow Punekar News: