Ranka Jewellers Creates Gold Ornaments For 200-Year-Old Goddess Padmavati Idol at Pisoli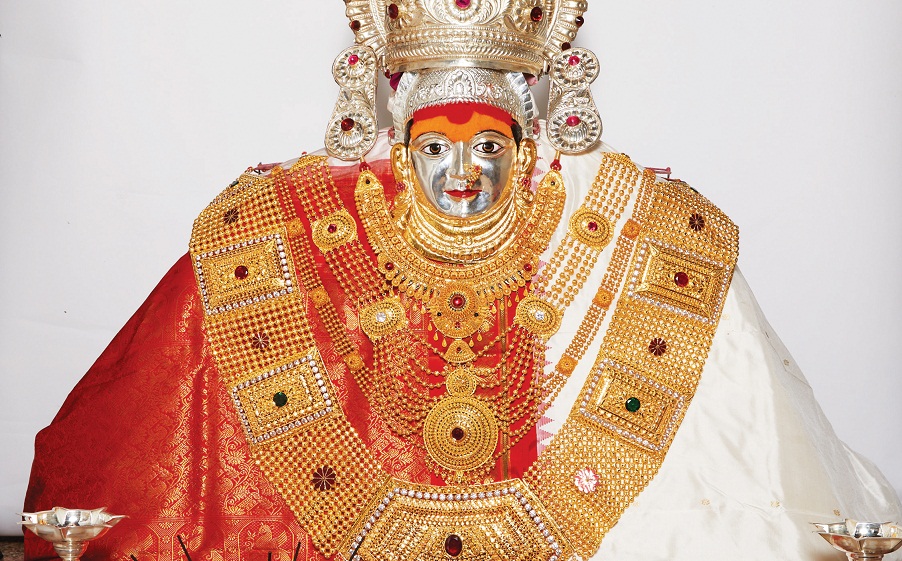 Pune, October 17, 2020: Ranka Jewellers, well-known jewellers in Maharashtra has completed the work of making ornaments for Goddess Padmavati Devi in Pisoli area. The Jeweller with the help of about 20 artisans from South India, Maharashtra and Bengal under the guidance of Manav Ranka of Ranka Jewellers has created a beautiful gold necklace for the Padmavati Devasthan Trust. The production of the necklace for which approximately 1,885 grams of gold was used at an estimated cost of Rs. 97,00,000 took about 30 days to finish.
According to Shantaram Sambhaji Masal, a 94-year-old devotee, the idol of the Goddess is more than 200 years old and is a favourite among the worshippers, as thousands of devotees visit to seek blessings during the Navratra festival.
Manav Ranka expressed his happiness and satisfaction over the privilege of making ornaments for this ancient idol. "The feature of this necklace is that every part of it is handmade. Since Goddess Padmavati is in the form of a stone in this temple, it was a bit challenging to shape the necklace uniformly. For this, the size of the necklace was initially estimated using copper and only after that the work of the main necklace was initiated. Wax was used to make the main pendant and other parts of this necklace," said Ranka.
The main attraction of this necklace is its strap, which is completely flexible. About 3240 rings were used to make this belt and with the help of these rings about 810 engraved Belgaum beads and 277 semi precious gems were inlaid by the artisans.
Follow and connect with us on WhatsApp Facebook Twitter Linkedin YouTube Instagram  
Follow Punekar News: