Pune: CSIR-NCL celebrates the International Day of Yoga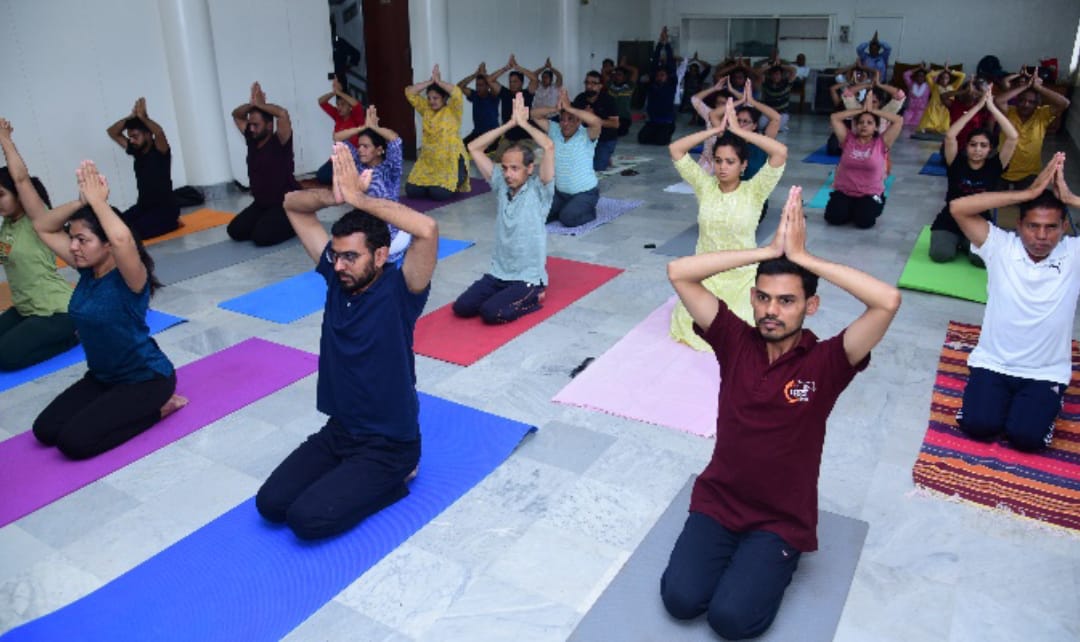 Pune, June 22, 2022: CSIR-National Chemical Laboratory (CSIR-NCL), Pune, celebrated the 8th International day of Yoga on June 21, 2022. On the occasion, a Yoga workshop was organized in coordination with the chief guest Dr. D. Sathyanath, Senior Medical Officer, National Institute of Naturopathy, Pune. The celebrations included programs spread across one month from May 5, 2022.
Preceding to the Yoga Day, the Institute organized Yoga practice sessions on May 17, May 23, and June 2. A series of programs was conducted during this period. It included common Yoga protocol practice, Yoga break practice, lectures on Yoga by the experts, Yoga workshops, etc.
Dr. Sathyanath, Senior Medical Officer, National Institute of Naturopathy, Pune, interacted with participants on 'Yoga and its benefits to the human being.' The participants were introduced to Cobra pose asana (Bhujangasana), Bridge pose asana (Setu Bandhasana), Tree pose asana (Vrikshasana), Locust asana (Salabhasana), Wind relieving asana (Pawanmuktasana), Half tortoise asana (Ardha-Kurmasana), Side plank asana (Vasisthasana), Corpse pose asana (Savasana), etc. as per the standard protocol issued by the Ministry of Ayush, Govt. of India. He said that in Yoga or daily routine life, we should respect our body and mind. We should do Yoga regularly to maintain the balance in our everyday life, busy schedules, and studies. It brings together physical and mental disciplines to achieve a peaceful body and mind; it helps manage stress and anxiety and keeps you relaxing. It also helps increase flexibility, muscle strength, and body tone. It improves respiration, energy, and vitality.
Dr. Ashish Lele, Director, CSIR-NCL, addressed the gathering about Yoga and its benefits. He shared his thoughts on Yoga and quoted a sentence saying, "Yoga is an invaluable gift from our ancient tradition. Yoga embodies unity of mind and body, thought and actions."
Earlier, Dr. Lele felicitated the chief guest Dr. Sathyanath by presenting him a Tree Pot. Later, Mrs. Pooja Raut gave away the concluding remarks.