Pune Cyber Police recover Rs 9.5 lakh lost in online fraud by a highly educated girl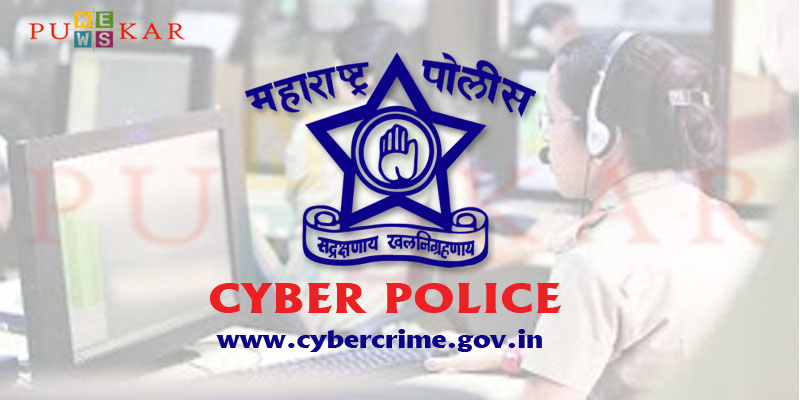 Mrunal Jadhav
Pune, June 9, 2021: The officials from the Cyber Crime Branch of Pune police have recovered Rs 9.5 lakh stolen from a highly educated girl who lost the money to cyber thieves who lured her on the pretext of getting her a job.
After receiving a complaint in this regard, the cyber police followed up and froze the bank account and recovered the money back. The incident happened around three months ago.
Also Read Pune: Animals In Rajiv Gandhi Zoological Park Katraj To Get Medicines From South Africa
The complainant is a highly educated girl who had sent her resume to many places online to get a good-paying job in a good company. The same resume fell into the hands of cyber thieves who lured the girl on the pretext of providing her a well-paying job and forced her to deposit Rs 9.14 lakh in different bank accounts.
When the person started demanding more money without giving her a job even after paying so much money, the complainant realised that she had been cheated. She then reached the Cyber police station and lodged a complaint.
Also Read Pune: Fraud Of Rs 81 Lakh On Pretext Of Buying Land Near Hinjawadi
The police immediately registered a case and started an investigation. Assistant Inspector of Police Ganesh Pawar was investigating the case. The first thing the police did was to freeze the bank account. After that, the court has passed the order to return the property and the lost Rs 9.13 lakh was recovered and given to the complainant.
The action was taken by Police Inspectors Machhidra Pandit, Ankush Chintaman, and Assistant Inspector Ganesh Pawar along with their team.
Also Read Pune: Criminals Armed With Swords Terrorise People In Kondhwa, Damage Hospital And Close Shops Forcefully
Join our WhatsApp Group, Telegram, and Twitter for every update about Pune and PCMC