Pune: Duo Taking Selfies, Killed After Falling Into Mutha River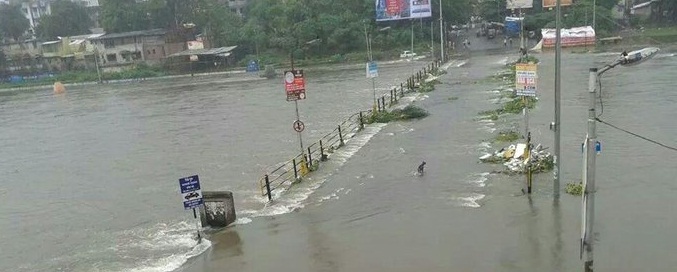 Mehab Qureshi
Pune, October 18, 2020: Two youth from Tadiwala Road had swept away in the Mutha river stream while taking selfies from Bhide Bridge on the evening of Friday.
The deceased has been identified as Saurabh Kamble (20) and Omkar Tupdhar (18), both residents of Tadiwala road. NDRF personnel had been searching for the bodies of the two since yesterday. The bodies of the two were found this morning.
According to police, both Omkar and Saurabh live in the Tadiwala Road slum. On Friday, Om, Saurabh, and their friend came to the Deccan market to buy clothes. After shopping, the trio was on its way to Pune Station, where they stopped near Omkareshwar temple.
Meanwhile, Om and Saurabh went near Ganpati immersion ghat to click selfies. However, the other friend refused to go with them. So the duo went near the Mutha river and started clicking pictures.
While they were taking selfies on their mobile phones, Om slipped and fell into the river. At that moment, Saurabh jumped into the water to save him. They shouted for help but both of them were swept away. Their friend reported this incident to the fire brigade.
The search operation for the duo began by the fire brigade till late at night. Today morning the bodies were found at Sangam Bridge.