Pune: Each taluka to get 500 extra beds for COVID care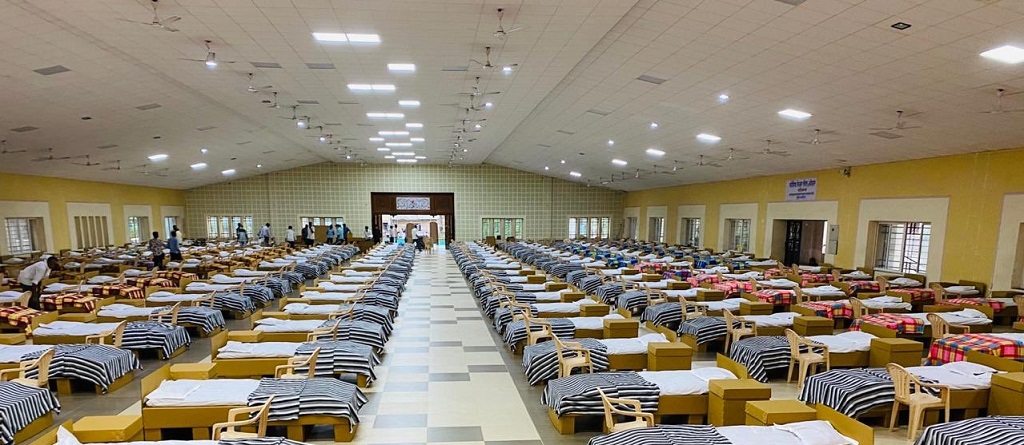 Mrunal Jadhav
Pune, August 4, 2020: Considering the rising number of Coronavirus Disease (COVID-19) patients in the districts urban as well as rural areas, Pune District Administration has decided to make 500 extra beds available for COVID care in each taluka
Private doctors are being hired there, and so far, 106 MBBS doctors have been appointed on honorarium basis, said Pune District Collector Naval Kishore Ram at a press conference.
While earlier more COVID patients were found in Pune's suburban villages, now a rising number of patients are also being found in other parts of the district. "They will be provided treatment at the taluka level, and the necessary beds are being arranged for them. If a patient is found in a company, it would not be appropriate to close the entire company. Therefore, persons in contact with concerned patients are being tested. Wherever a large number of patients are found, the company will be shut down for time being," Ram clarified.
COVID-19 death records: Pune Mayor Murlidhar Mohol had recently informed the Chief Minister Uddhav Thackeray that when a patient is dead on arrival or dies immediately at the Sassoon hospital, his immediate COVID test is not conducted, and instead, it's directly written in his death certificate that he died because of Coronavirus. A committee has since been set up to probe this. The report of this committee will come in the next three to four days, said the District Collector.