Pune: Two Women Dead, Four Injured In Accident On Navale bridge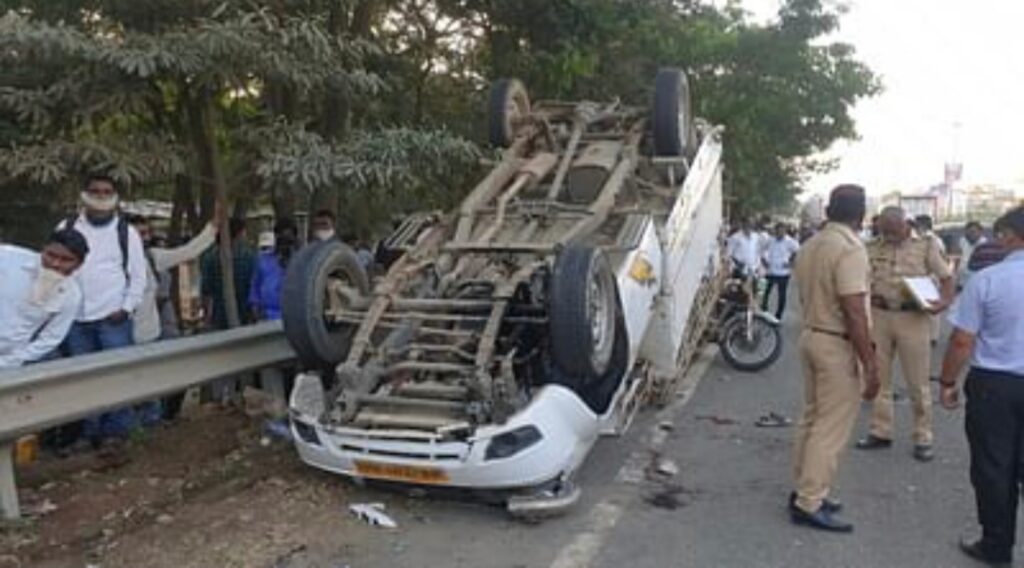 Narhe, 21st October 2021: A pickup tempo was hit by a container at around 5 pm on the Mumbai-Bengaluru Highway, and two Bullet motorcycles and an Activa passing by the pickup tempo overturned. One woman died on the spot while another died during treatment at the hospital. Also, four people were injured.
The accident took place when a container coming from Katraj New Tunnel hit a moving pickup tempo, causing a traffic jam on the entire highway. The pickup tempo contained materials used in the construction business. This led to a traffic jam ahead.
A container heading towards Mumbai from Satara hit the pickup vehicle. As a result, the pickup driver lost control of the vehicle and hit three bikes.
The injured were immediately taken to a nearby hospital for treatment by Narhe village deputy sarpanch Sagar Bhoomkar, Dr NB Aher, and local activists.