Pune: Frameboxx Organizes Annual Art Exhibition Showcasing Creative Talent
Pune, 8th April 2023: Art enthusiasts had the opportunity to view a wide range of artwork at the annual art exhibition organized by Frameboxx in Pune. The exhibition, held on April 7th and 8th, was a significant initiative for both the students and the institution.
Frameboxx is a leading educational institution that offers courses in visual arts in the media and entertainment industry. An annual art exhibition is a crucial event that showcases the creative talent of the students and the organization.
This year, the exhibition's main attraction was the "avatars" or cinema-based artworks. The exhibition was open to the public and was held in Yandache. Rajesh R Turakhia, the Founder and Director of Frameboxx 2.0, Dipal Das, VFX supervisor at YRF Studio, and Hemant Shinde, a senior expert in the field, were the chief guests.
The exhibition displayed excellent artworks, including class work done by the students throughout the year, and prizes were awarded to students who had done exceptional and innovative work. Art galleries and commercial companies often provide job opportunities to students who display their work in exhibitions like this.
The exhibition showcased portraits, nature pictures, and static pictures painted in a realistic manner by the students in the painting department. The print-making department displayed pictures with different social subjects and personal experiences, created using various techniques.
The craft department featured individual crafts and composition crafts made using fiber, wood, different types of stone, and composite mediums. The demonstrations were beneficial for the students and their parents who are considering pursuing further education in the field of painting and design.
The exhibition provided a unique opportunity to witness the creative talents of budding artists and artisans. Visitors and students could also explore the different fields of art and design and consider further education options based on their interests. The annual art exhibition was a resounding success, and Frameboxx aims to continue to encourage and promote the growth of the art community in Pune.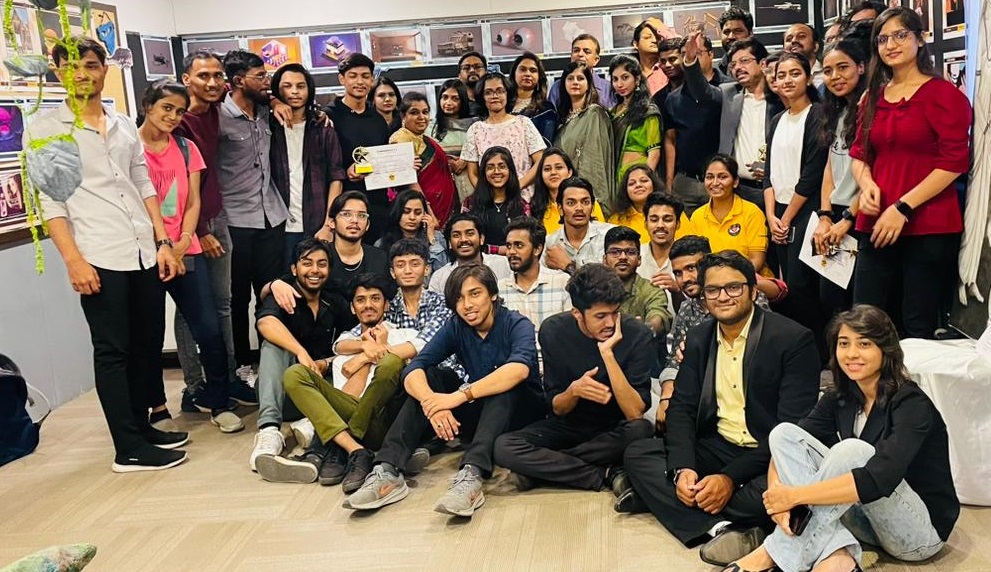 Join Punekar News Whatsapp Group, Telegram, Instagram And Twitter  For Regular Update about Pune City And Pimpri-Chinchwad