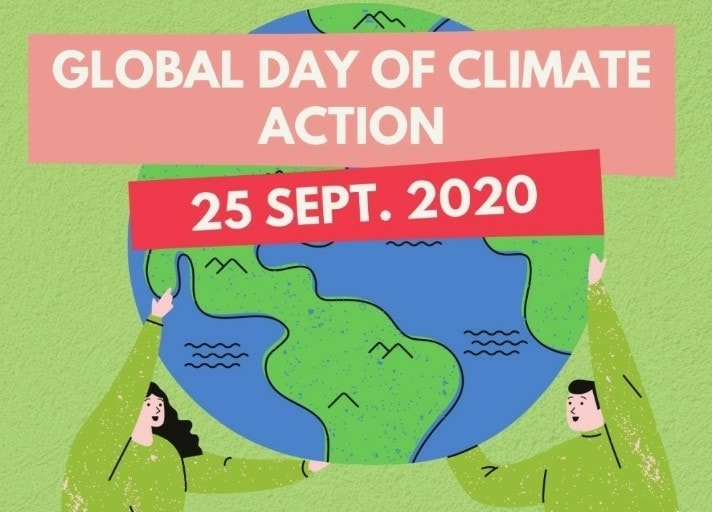 Karishma Jha
Wakdewadi, September 24, 2020: On 25th September 2020, Fridays for Future (FFF) has arranged an awareness campaign from 4:30 – 6:30 pm at Maharashtra Pollution Control Board (MPCB) regional office in Wakdewadi, Pune.
"This campaign is arranged in the wake of consistently deteriorating climate conditions and the lack of action regarding the same. If you wish to ensure your safe future, make sure you join us. If anyone cannot join us at the venue as there are COVID norms, they can join our campaign digitally through social media live", FFF stated in a press release.
Greta Thunberg, a 16-year-old Swedish girl, started a global movement 'Fridays for Future' (FFF) in 2018 then urging the authorities to take necessary action to curb the constant harm being done to the earth, has control over the world and cities across India such that of Pune, Mumbai, Delhi is no exception when it comes to showing active participation in the cause.
"Extreme weather conditions all over the world including the incessant rains in Pune which last year was the highest in the last 119 years, while parts of Maharashtra are still drought-stricken, is a clear indication of the gravity of the situation and that Climate change cannot be ignored further anymore at any cost.
Fridays for Future Pune (@punefff) team, ever since its commencement in Pune in May 2019, has been actively drawing the attention of the masses towards these issues through activities like public outreach, seminars, cleanliness drives, cycling events, etc.
FFF India brings attention to the climate crisis and the need for climate justice through research, information, education, webinars, talks and events. Campaigns are designed to raise awareness about important developments posing a threat to the environment, to educate people enough to demand climate action.
In last year, Fridays for Future (FFF) India has organised several campaigns across its 61 local chapters throughout the country. Notable calls for action in the recent past include the "Save Aarey" campaign and the nationwide campaign demanding the withdrawal of the EIA Draft 2020″, the release stated.