Pune, get ready for The Grub Fest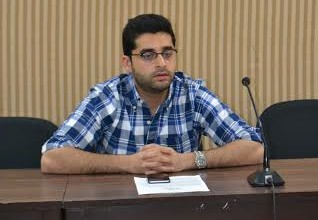 Royal Palms, KP
25th, 26th, 27th March​ 2016
11th March 2016, Pune: Chaitanya Mathur and Arjun Jain, Co Directors at The Grub Fest, announce the dates and highlights of the The Grub Fest, which is all set to begin it's nationwide journey starting from Pune, on Friday, 11th March 2016 at Patrakar Bhavan, Navi Peth. The Grub Fest Pune will take place from 25th, 26th, 27th March at an all new venue in Koregaon Park, the wonderful Royal Palms.
The Grub Fest is an expressive name as a concept of India's food carnival – from live sized pop up restaurants to home-made carts, food trucks to kebab grills, candy stores to organic bazaars, this food fest is here to bring all foodies across the city to one destination. And if all the food isn't enough to fill you up, there's also a massive entertainment lineup for everyone to grab their grubs and enjoy under the open sky.
Delhi and Gurgaon got to witness extremely successful editions of The Grub Fest in April and October 2015, respectively, with more than 200 participating brands and over 150,000 foodies served. The Grub team also showcased concepts like The Grub Mile and The Grub Weekend which were widely attended and appreciated.
The Grub Fest, a brainchild of young entrepreneurs – Aman Kumar, Arjun Jain, Chaitanya Mathur & Mani Singh Cheema, is now all set to touch the hearts, palates and plates of food lovers in ​​Pune!
Speaking on the occasion, Arjun Jain, Co-Director says, "The response we garnered from our Delhi and Gurgaon fans was absolutely overwhelming. We are now looking forward to going national and always knew that Pune has to be the first city."
Chaitanya Mathur, Co-Director adds, "We are personally big fans of Pune as it's such a lively, easy going, fun-filled, student friendly city! That's what makes it the perfect spot for The Grub Fest and I'm confident that all the Puneites are going to love what we will be cooking up."
What's in store –
The new venue at Pune's Koregaon Park – the Royal Palms, is launching itself with the festival, TheGrubFest being the first ever event to take place at this beautiful venue.
Variety of Cuisines– The festival will offer a remarkable opportunity of indulging in an array of select Indian and International cuisines from around the world.
Exhibitors– Over 50 top restaurants, not only from Pune, but also from New Delhi & Mumbai will be a part of the festival, like Darios, Euriska, Raasta Café, Prem's, Marrakesh, Mugshot Café, F Beach House, Double Roti, to name a few.
GrubArena– The high entertainment factor that The Grub Fest is known for, will undoubtedly be carried forward to Pune, with numerous special attractions including celebrities & big performing artists at the TheGrub Arena.
Delhi's gig central Summer House Café launches in Punewith The Grub Fest.
GrubTheatre – 'Living Foodz' is curating the Grub Theatre, wherein renowned chefs of the country will be showcasing much awaited culinary sessions, share secret recipes and conduct cook offs for all.
GrubIsland – The Grub Fest presents to the people of Pune, an island bar within the festival.
GrubMarket – A range of fresh farm produces and organic, pro-environmental preparations in beautiful bazaar set ups, The Grub Market will exhibit fresh and organically produced vegetables to salads homemade jams, namkeen, wine ice-creams, waffles, cupcakes, honey, aam papad, gluten free cakes and biscuits, and many more.
Kids Play Area– The Grub Fest is creating a special area designated to all the little ones to eat, play and enjoy themselves to the fullest.
Puneites, let's #GetGrubbed!
Fact Sheet:
Dates: 25th, 26th, 27th March​ 2016
Venue: Royal Palms, KP
Entry: Rs 200-Rs 300/-