Pune: Grandmother votes for the last time; stamps victory for her grandson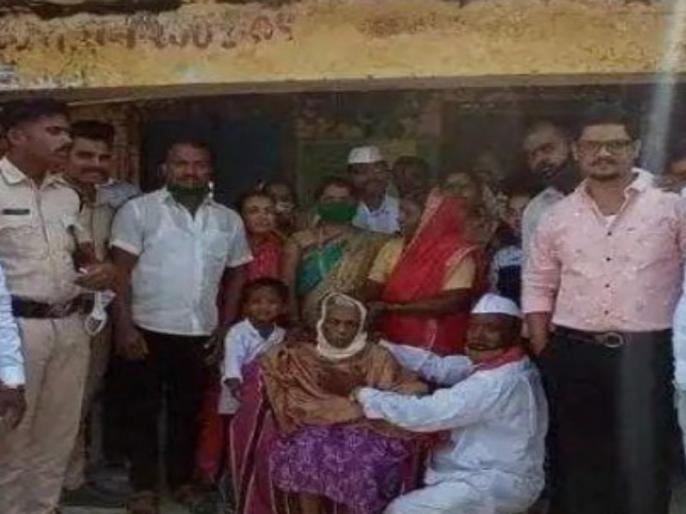 Pune, January 20, 2021: The 113-year-old grandmother helped her grandson to win the gram panchayat elections before breathing her last on Monday night.
It happened that 113-year-old Sarubai Sathe cast her vote on Monday (January 15) morning when the State voted for the gram panchayat elections. Her grandson Vijay Sathe was contesting the elections from Mulshi taluka's Walej gram panchayat.
But she could not live up to see his victory. After casting her vote, she died of a heart attack the same night.
Sathe family has been contesting elections for the last three generations. Sarubai's husband and two sons had contested elections. But Vijay had to struggle a lot in his political career which was hurting Sarubai.
Vijay had slipping defeat in 2005 to 2010 but this time he won with one vote and according to all this was a blessing from her grandmother.
Follow Punekar News: