Pune: Irritated woman obstructs traffic on FC Road due to continuous honking by a car driver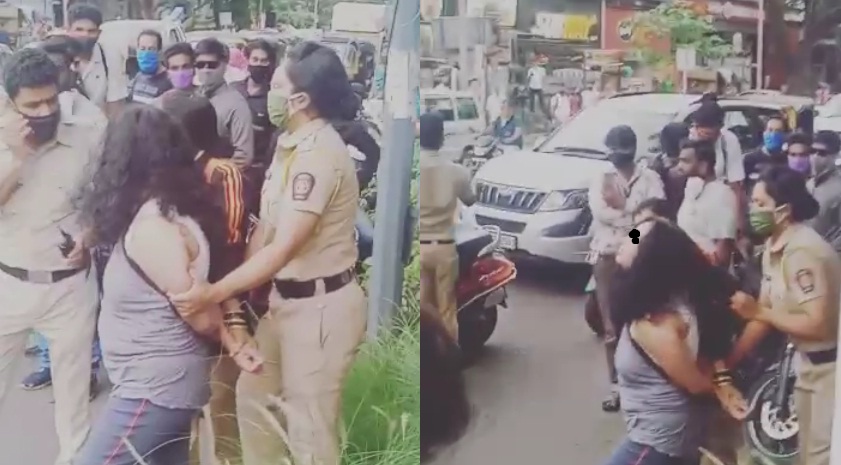 Shikha Chaurasia
Pune, 3 August 2020: A young woman who was walking her dog got irritated by continuous honking by a car driver and obstructed traffic on Fergusson College (FC) road by standing in front of the car with her dog. This incident happened in front of a Subway outlet on Saturday afternoon.
Deccan police station officers had a hard time placating the young woman and after some time managed to clear the traffic on the road. During this incident, onlookers gathered around and started recording videos of the incident which soon went viral on social media.
A diary entry has been done against the woman in Deccan police station. However, the police claimed that the woman was mentally unstable and no legal action has been taken against her so far. The woman is a resident of Bhandarkar road area.
In the viral video, the woman can be seen arguing with the car driver and then she stands in front of the car leaning against the bonnet with her leashed dog thereby, obstructing traffic.
In another video, the woman can be seen being dragged by two women police officers while other policemen clear the traffic. Another woman can be seen arguing with the women police officers.