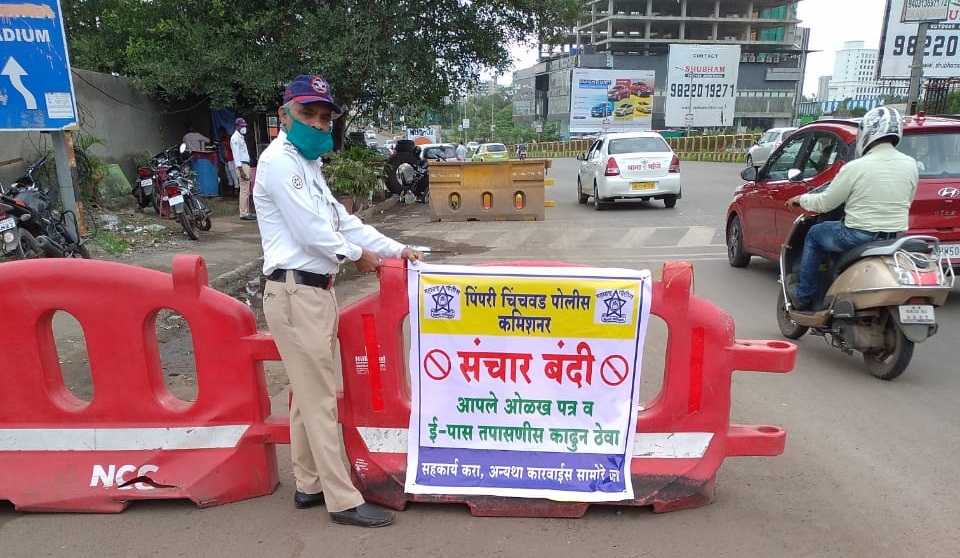 Pune/Pimpri, 13 July 2020: A lockdown has been declared once again from today midnight in Pune, Pimpri-Chinchwad city, against the backdrop of increasing corona infection. IT companies have been allowed to operate with 15 % of employees. Municipal Corporations has issued guidelines for Pune and Pimpri-Chinchwad lockdown.
Pune, Pimpri-Chinchwad will be closed for 10 days from July 14 to July 23. During this period only essential services like sale of medicines, milk will continue and all other shops will remain closed till July 18. From July 19 other shops selling essential commodities will be allowed to open for few hours.
What's on and what's off? Find out
Food items ordered online through Zomato, Swiggy etc will be closed.
There are restrictions on going to parks, gardens, open spaces as well as morning walks
Haircutting shops, salons, beauty parlour shops will be closed
Vegetable markets, bazaars, weekly markets will be closed from 14th July to 18th July. Later from 19th July to 23rd July, the sale will continue from 8 am to noon through Farmers Weekly Market and official hawkers.
The sale of mutton, chicken, eggs, fish etc. will be closed from 14th July to 18th July. So, from 19th July to 23rd July, it will start from 8 am to noon.
Public and private passenger vehicles will be completely closed. Essential service vehicles and pre-authorized vehicles will continue to be used.
The construction business will be closed. Permission to continue work if accommodation is available at the construction site.
These services will continue
To keep the supply chain of industrial and other goods in order, local and inter-state transport will continue as per government regulations.
Work on smart city projects, metro, projects of national importance will continue.
Industries will continue but will have to take permission from Pimpri Chinchwad municipal corporation. For industries in PCMC, they need get a pass from PCMC by sending email to epass.addl2@pcmcindia.gov.in 
For using a vehicle or going to workplaces which are allowed, employees will have to apply for travel pass on www.punepolice.in if he/she is residing in Pune city police jurisdiction. 
People from Pimpri Chinchwad who want to travel outside will have to apply on covid19.mhpolice.in   
Permission to start work in IT companies in the presence of 15% of employees.
Processes related to agriculture will continue as per industry rules
Read in detail what is allowed, not allowed in 10 days lockdown in Pune and Pimpri Chinchwad 
This is how you can travel to airport, railway station or in emergency in Pune and Pimpri Chinchwad in lockdown