Pune: Jumbo COVID Hospital Lacks Doctors; Patients Also Complain About Food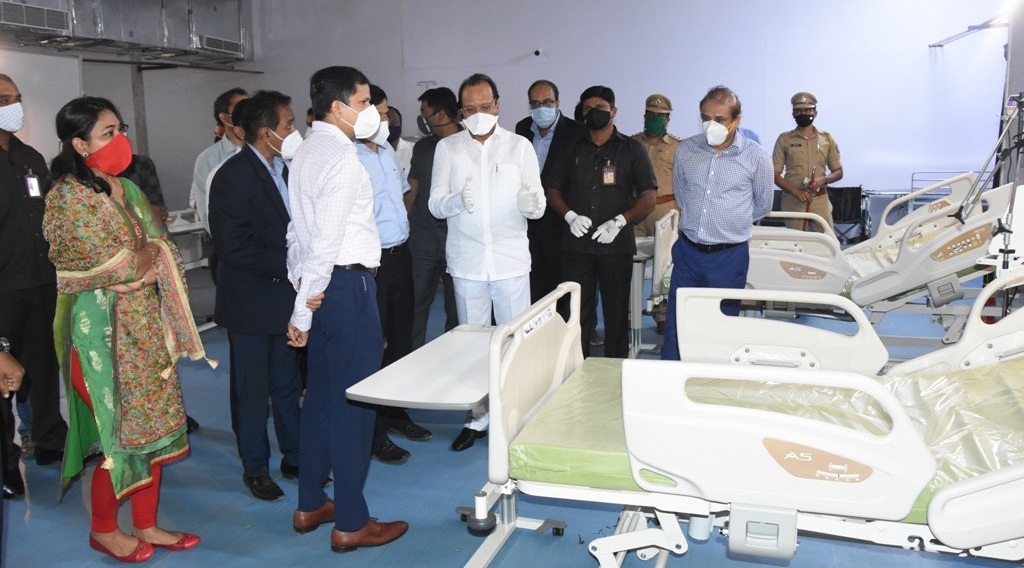 Mrunal Jadhav
Pune, September 2, 2020: The Jumbo COVID Hospital which is set up on the ground of College of Engineering Pune (COEP) in Shivajinagar, lacks the specialist doctors and paramedical staff required to treat 800 patients. Another shocking fact came up was the patients are not served breakfast and meals on time. As 50 beds were asked to reserve for the Coronavirus disease (COVID19) suspects, an investigation by the Pune Municipal Corporation (PMC) revealed that only 10 beds were available there.
After the death of news reporter Pandurang Raykar, senior officials including PMC Commissioner Vikram Kumar held a 7-hours meeting at the Jumbo hospital on Wednesday to review the situation. Currently, there are 400 patients in the hospital but the manpower is not enough to treat these many patients. Pune Metropolitan Region Development Authority (PMRDA) was responsible for setting up the Jumbo hospital and appointing agencies to manage work there. However, there have been complaints that the agencies do not listen to the PMC. The meeting was held with the consultant of Lifeline Hospitals Services, AAA Healthcare, Pune. 
According to officials, it was learnt that the hospital lacks the specialist doctors, paramedical staff to treat 800 COVID patients, breakfast and meals are not served on time to these patients. The dead bodies are not properly managed, is the reason it is not possible to register on the Indian Council of Medical Research (ICMR) portal. Although it is expected that the hospital should admit all the COVID patients, the PMC has received complaints that the patients with unknown identity and history are not being admitted. There is no information about the total number of doctors and staff working in this hospital.
Important Observations by Pune Municipal Corporation
AAA Healthcare Pune Principal Consultant has no control over Lifeline Hospitals Services Limited and other agencies.

Due to lack of manpower, the admitting process of patients takes longer than expected.

All agencies do not coordinate with each other.