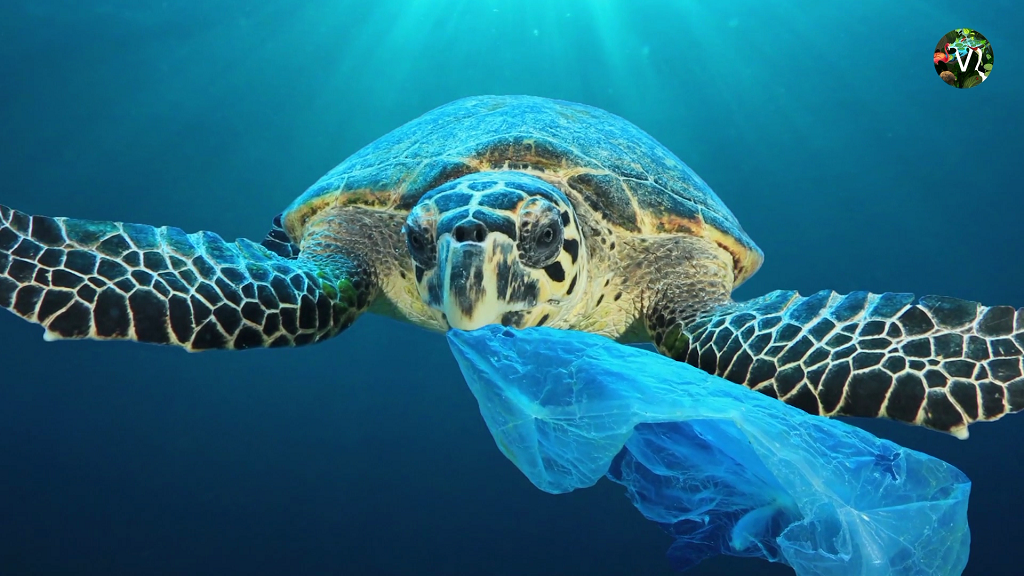 Pune, 10th December 2021: The 15th edition of Kirloskar Vasundhara International Film Festival (KVIFF) will be telecast online and global from 14th to 17th December 2021.
Festival Theme is 'Nutritious Food, Flourishing Nature, Healthy Society'. Knowledge Partners are 'BAIF', 'Down To Earth' and 'Go Wild'. 
Indian scholar, environmental activist, food sovereignty advocate, ecofeminist Dr Vandana Shiva (Dehradun) will inaugurate the festival and deliver an inaugural speech related to the theme. Atul Kirloskar will welcome the audience. Madhav Chandrachud (Chairman), Dr. Gurudas Nulkar (Curator) will also speak on the occasion. 
Dr. Shubhalaxmi Reddy (Green Teacher) and Sharada Subramanian (Eco Journalist) will be honored during inaugural day. The honor will consist of Trophy, Citation and Shawl. 
An Indian environmentalist, political activist, a major proponent of the Green concept of sustainable development, writer and director general of Centre for Science and Environment, Sunita Narain (Delhi) will conclude the festival with her innovative speech. Prof. Reuven Yosef (Israel) will be felicitated with (Vasundhara Sanman) during closing ceremony of the festival. The honor will consist of 'Puneri Pagadi', 'Uparana', Trophy and Citation.
Arti Kirloskar (Convener), Gauri Kirloskar and Virendra Chitrav (Festival Director) will present their thoughts during the festival.
Down To Earth (Film Making Organisation) will be felicitated with Vasundhara Mitra honor on the 2nd day of the festival. The honor will consist of 'Puneri Pagadi', 'Uparana', Trophy and Citation.
Indian Institute of Millet Research' (IIMR) (Organisation) will be felicitated with Vasundhara Mitra honor on the 3rd day of the festival. The honor will consist of 'Puneri Pagadi', 'Uparana', Trophy and Citation.
Festival Highlights
Receiving overwhelming response for festival registration from India and overseas also. Delegates have registered their names from 18 destinations such as Sydney, Sharjah, France, Kenya, Kuwait, Nepal, Netherlands, South Korea, Sweden, Rome, Washington, London, Switzerland, California, US, UK, USA, UAE.
From India delegates have registered from 15 states such as Bihar, Haryana, Punjab, West Bengal, Uttar Pradesh, Jharkhand, Jammu, Kolkata, Goa, Madhya Pradesh, Gujrat, Rajasthan, Tamilnadu, Delhi, Kerala.
Kirloskar Vasundhara created 70 films which covers the topic Nutritious food, Nature, Health of Society, Human Wildlife Conflict, Climate Smart Farming, Green Fishing, Aquaponics, Multilayer Farming, Ocean Biodiversity, Devrai and Forest Ecosystem, Waste Management, Indoor Pollution, Fermented Food, Urban Farming, Sustainable Farming, Giraffe Conservation, Rainwater Conservation, Permaculture Principles, Zoonotic Diseases, Bird Migration, Green Building, Traditional Farming, Modern Farming Techniques, Renewable Fuel. 
International Experts / Directors participated : 
Dan Alluf (Israel), Alex Tiongco (Philippines), Tushar Kulkarni (Uganda), Krishna McKenzie (UK), Dr. Beth Purse (UK), Prof. Reuven Yosef (Israel), Dr. Joanna Potaka (Australia), Ernesto Cabello (Peru), Rob Gould (UK), Rachel Robertson (US), Romaine Lancaster (UK), Alex Gabbay (Germany) Lucy Fyson (UK), ChristineKinyanjui (Kenya), Barney Snow(UK), Janet Boston(UK).
Indian Experts / Directors participated :
Dia Mirza, Vani Murthy, Dr. B. Dayakar Rao, Dr. Sujeet Ranjan, Dr. Sudipto Roy,Dr. Deepak Apte, Dr. Abi T. Vanak, Isaac Kihimkar, Rekha Diwekar, Dr. Mohan Gupte, Dr. Rajashree Joshi,Dr. Aparna Watve, Anand Shinde , Swapnil Kumbhojkar, Arnab Pratim Dutta, Dr Mandar Datar, Dr. Nina Sengupta, Amruta Hazra, Digambar & Asha Ugaonkar, Arti Kulkarni, Dr. Vilas Tonapi, Neeraj Mahar, Tanya Kane, Surabhi Ganguly, Ajinkya Hange, Krishna Prasad, AjitVartak, Vaishali Gadgil, Santhosh Krishnan, A Riverbank Studios, Anand Kulkarni,Rajendra Kondapalli, Giripremi, Hemant Bele, Suresh Elamon, Design Jatra, Gurmeet Sapal.
Must Watch : 
1. Dr. Vandana Shiva opening Speech, 2. NAHARI : Tribal Cusine Corner, 3. Future Food : Peru, 4. Kaliru, 5. Dungo, 6. Walkthrough : Devrai, 7. Garbage Matters, 8. Walkthrough : Navdanya, 9. Fermented Food, 10. Electric Vehicles at Jhalana, 11. Workshop : Urban Farm, 12. Multilayer Farming, 13. Mud House Construction, 14. Permaculture Principles, 15. Aquaponics, 16. Walkthrough : Kruger National Park, South Africa, 17. Ocean Biodiversity, 18. Workshop : Sustainable Lifestyle, 19. Walkthrough : Varanashi Organic Farm 20. Sunita Narain closing Speech
It will be a four days festival (14th to 17th Dec.) with a daily 4.30 hours schedule :
Daily telecast between 11 am to 3.30 pm (IST)
Daily repeat telecast 6 pm to 10.30 pm (IST) 
The festival is free however entry by registration only.
For Registration:  The registration link to attend the festival: https://bit.ly/kviff2021 
Join Punekar News Whatsapp Group, Telegram, Instagram And Twitter For Regular Update about Pune City And Pimpri-Chinchwad
Advt
To Download PEO Privilege App on this link  https://t6kq7.app.goo.gl/zpka