Pune: Kothari, Damle in main draw at the D.E.S. Fergusson College AITA Championship series U-16 Tennis Tournament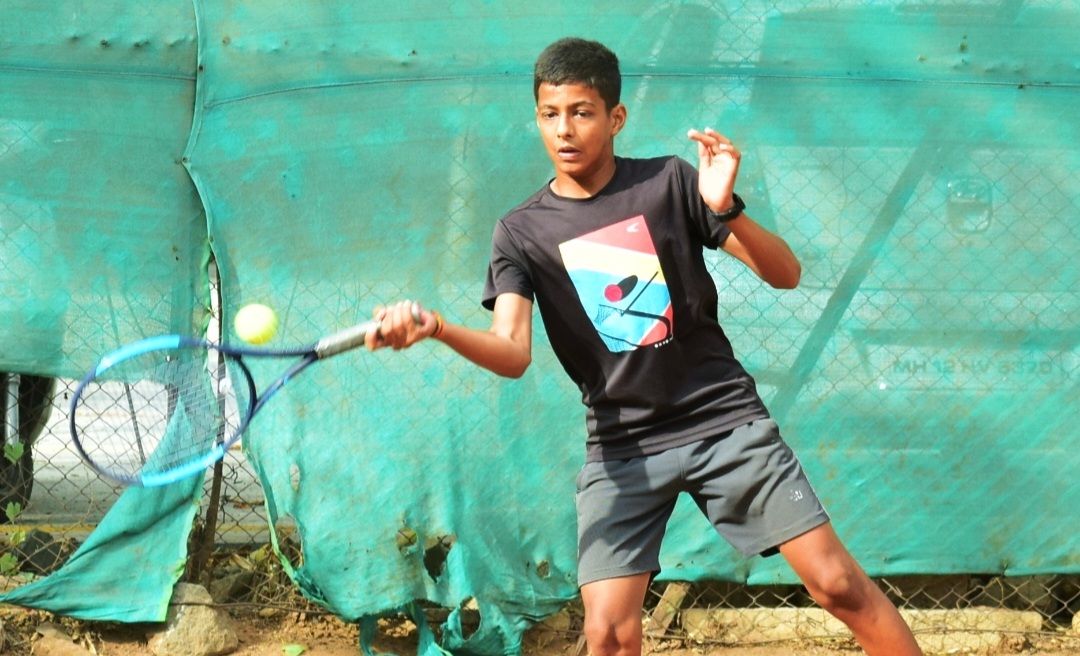 Pune, May 22, 2022: Sahil Kothari, Amogh Damle qualified for the main draw of the boys under 16 event D.E.S. Fergusson College Championship series Under 16 Tennis Tournament which is being organized by Fergusson College and Nandan Bal Tennis Academy Under the auspices of MSLTA and AITA and to be played at Fergusson College Tennis Courts.
In the boys event Sahil Kothari upset second seeded Ashutosh Kawdekar 2-6, 7-6(4), 6-1, while unseeded Amogh Damle fourteenth seeded Neev Kothari 7-5, 6-2 to move into the main draw.
Results: Final Qualifying Round: Boys:
Aniket Choubey [1] bt Anand Vihari 6-2, 6-3;
Sahil Kothari bt Ashutosh Kawdekar [2] 2-6, 7-6(4), 6-1;
Amogh Damle bt Neev Kothari [14] 7-5, 6-2;
Shardul Khawale [4] bt Aryan Chandakhe 3-6, 6-2, 7-6(3);
Arjun Kirrtane bt Mihir Kantawala 6-4, 6-3;
Piyush Jadhav bt Aarush Joshi 6-1, 6-0;
Advik Natekar [6] bt Neel Kelkar [16] 6-2, 6-3.