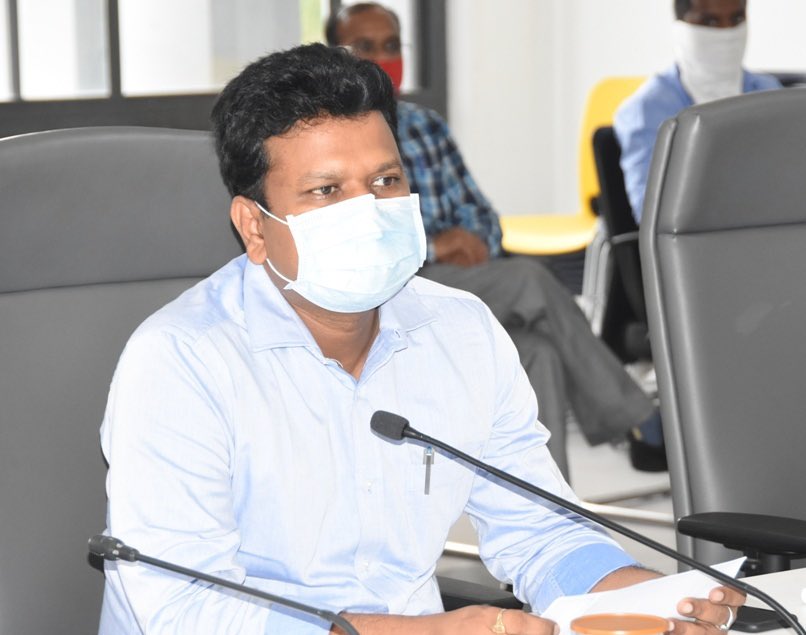 Sumit Singh
Pune, 11 July 2020: The announcement of strict lockdown in Pune, Pimpri Chinchwad and neighbouring villages from July 13-23 has led to some confusion among the people as to what all will be allowed during the complete shutdown. As of now, the district administration has said that only milk supply, medical stores and hospitals will be allowed to function. People are wondering if Information Technology (IT) companies, industries and other private offices and establishments will remain open or not.
When contacted, Pune District Collector Naval Kishore Ram told Punekarnews.in, "Industries will not be impacted by any new order. The decision about the IT companies will be decided by Monday (July 13)."
He had earlier said, "Some people say that Corona has come to stay but I believe that aggressive testing, contact tracing, isolation and awareness will lead to corona-free city and villages. Let's break the chain in Pune and reinforce the idea of STAY HOME, STAY SAFE from 13th July for a few days. The administration will ensure that people do not face any problems regarding medical/essential service. Modalities and guidelines will be shared on 12th July."
There will be lockdown restrictions in Pune City Police, Pimpri-Chinchwad police commissionerate areas as well as 23 Gram Panchayats of Haveli and Mulshi taluka and Pune, Khadki and Dehuroad cantonment areas. The lockdown period will be from July 13 to July 23.
The initial days from July 13 to July 18 will be a strict lockdown. Nothing will open except milk, medical shops and hospitals. From July 19, other essential services will be started.
Employees and officers working in the essential services will get an online pass from the office of the Commissioner of Police and Superintendent of Police for vehicle movement. People will need passes for emergency travel.
Deputy Chief Minister Ajit Pawar said that the decision was taken to lockdown Pune region again as the number of Coronavirus disease (COVID19) patients was increasing. "A lot of people don't take lockdowns seriously. Without reason and masks, they are coming out. Infection is on the rise. The decision has been made to break this chain of corona infection. Some Pune residents may find this decision difficult. But I have no other option", said Pawar, who held a meeting of all officials in Pune yesterday, before the lockdown was announced.
Pune is the second most affected district in Maharashtra after Mumbai. Initially, coronavirus infection was limited to Pune city and Pimpri-Chinchwad. However, after the lockdown eased, the infection spread to rural areas as well. So far, 35997 people have been infected with coronavirus in the district. 1007 people have died.