Pune: Man arrested for taking money to provide lockdown travel e-pass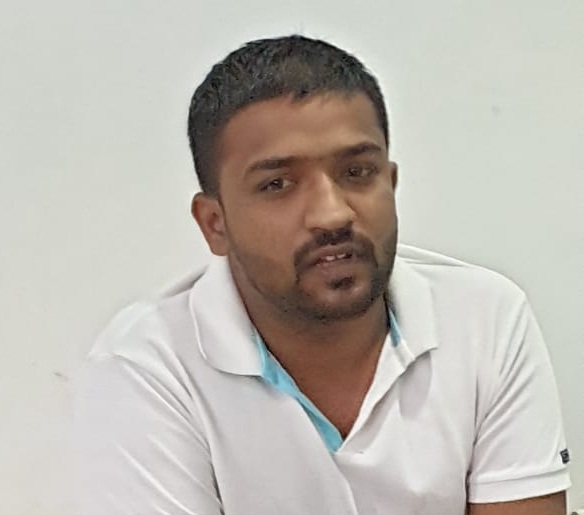 Mubarak Ansari
Pune, July 12, 2020: A man has been arrested by Pune city police for allegedly advertising to provide e-pass for travelling during the lockdown with fees. Police have clarified that no fee is required to apply online for the travel pass.
Based on a complaint from Assistant Sub Inspector Sharad Dedge from the Crime Branch, an FIR has been registered against Mahesh Waghmare, a resident of Bhosalenagar near Magarpatta City in Hadapsar. Crime Branch Unit 5 is further investigating the case.
According to police, the incident took place between July 9 and 11. The accused had posted on Facebook that he can help in getting e-pass for travel in Pune and out of Pune. Dedge contacted him, and Waghmare took Rs 1,500 from him. Without conducting any check-up, Waghmare got a medical certificate with the signature of a medical officer of Lonikalbhor primary health centre (PHC). Therefore, a case was registered at Hadapsar police station for offences under sections 420 (cheating), 465 (forgery) and 188 (disobedience to order duly promulgated by public servant) under the Indian Penal Code (IPC).
Seva cell is working 24X7 under guidance Crime Branch DCP Bachchan Singh to give passes during lockdown. "We had received a complaint that an agent in Hadapsar is promising to give pass for Rs 2500 (Rs 2000 for pass and Rs 500 for medical). He was contacted for pass to Nashik for which he demanded Rs 1500 in advance. After sending details to the agent, and the money transferred through Google pay, he immediately sent a medical certificate without any medical checkup. We have arrested him. Investigation is going to check involvement of more agents like him, who promise e-passes and charge fees from applicants, and cheat them", said DCP Singh.
Earlier also, some complaints were received against agents / data-entry operators, and legal action was taken against them by Pune police.  "People should come forward and give complaints against such agents/data-entry operators, and not fall prey to the cheating. Regarding the upcoming lockdown, digital passes will be given through website www.punepolice.in as per the guidelines in lockdown order to be issued by the Pune Municipal Corporation (PMC). Subject to the order, e-passes given earlier to e-commerce / IT / industries will be renewed automatically.", informed DCP Singh.