Pune: Minister of Industries of Maharashtra, Uday Samant Visits Shivsrushti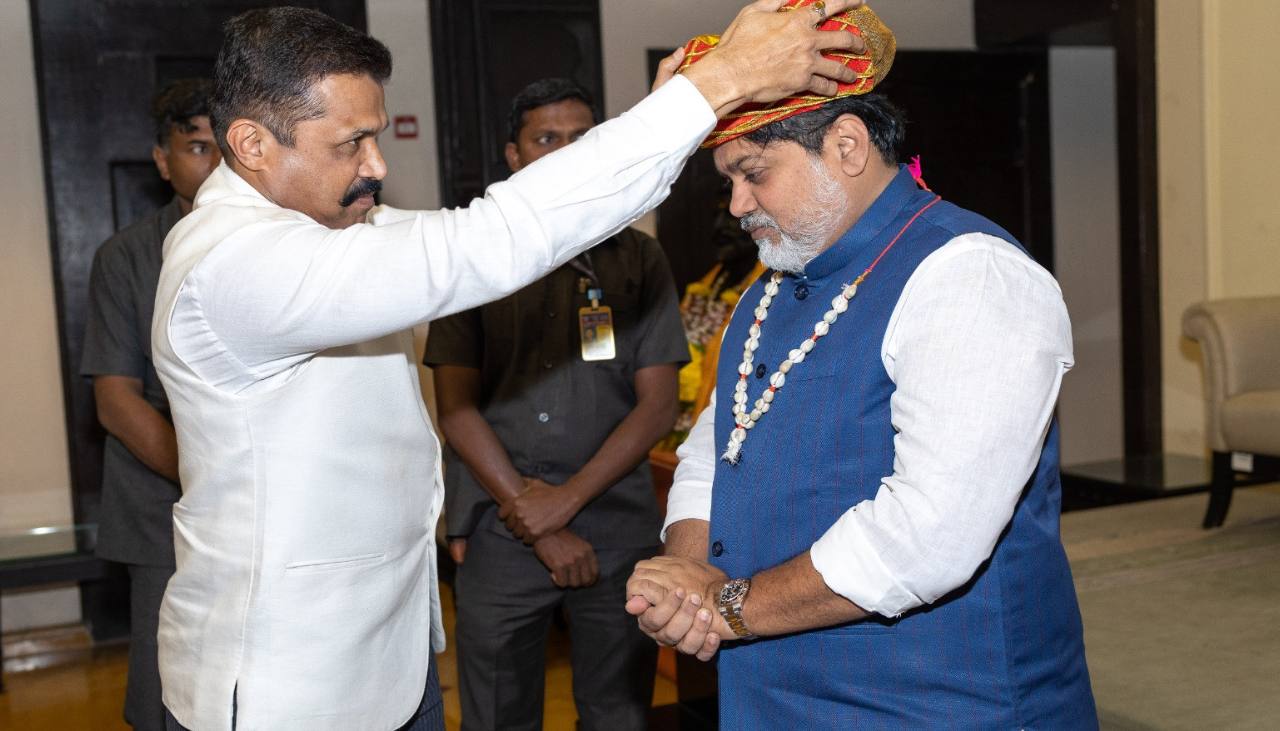 Pune, 30th September 2023: Minister of Industries of Maharashtra, Uday Samant paid a visit to the Shivsrushti project being developed in Ambegaon (Budruk) during his tour in Pune recently. Shivsrushti is a mega historical park on Chhatrapati Shivaji Maharaj conceptualized by late Padma Bhushan awardee Shivshahir Babasaheb Purandare and executed by the Maharaja Shivchhatrapati Prathishthan, Pune.
Trustees of Shivsrushti including Jagdish Kadam, Vineet Kuber, Sunil Mutalik, Amrit Purandare, and Srinivas Veerkar, MLA Bhimrao Tapkir, Deputy Collector and Divisional Officer of Maharashtra Industrial Development Corporation (MIDC) Archana Pathare, Administrative Officer of Shivsrushti Anil Pawar and other dignitaries were also present on this occasion.
At Shivsrushti, Samant expressed his desire to create a reference library within the Thiba Palace in Ratnagiri in collaboration with the Maharaja Shivchhatrapati Prathisthan, to which the Trustees immediately agreed to extend a helping hand.
Understanding the financial support required for the completion of such a grand project, Samant said, "I will make sure to interact with the industrialists in Maharashtra and request them to financially assist the Shivsrushti project." He also promptly directed his team to initiate discussions with industrialists in the Pune region.