Pune: Minor Oxygen Leakage At YCM Hospital Pimpri, All Patients Safe – PCMC Commissioner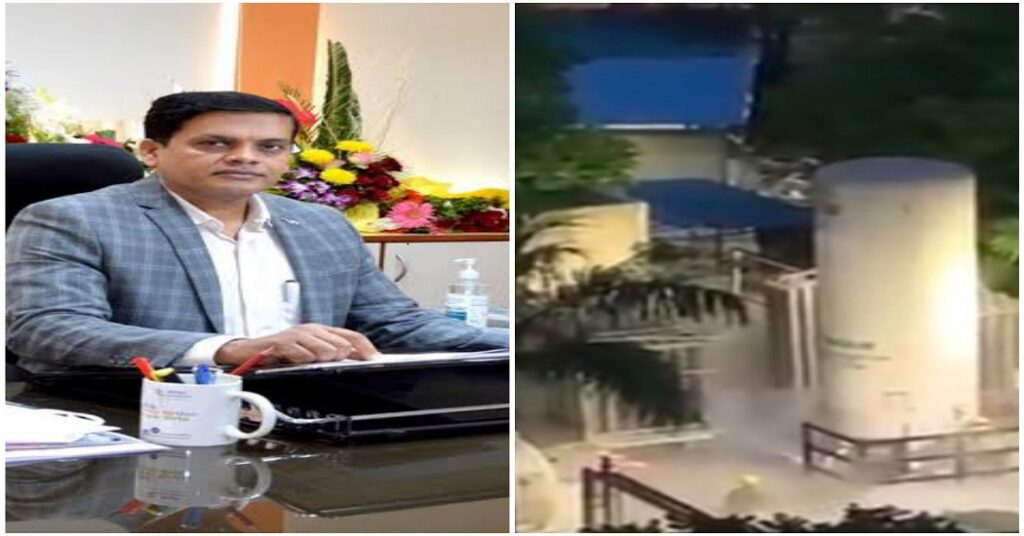 Sumit Singh
Pimpri, 9th June 2021: A major tragedy was averted today at the Pimpri Chinchwad Municipal Corporation (PCMC) run YCM Hospital in Pimpri, where there was minor leakage of oxygen.
The incident took place around 7.30 pm today when liquid medical oxygen (LMO) was being filled in one of the tanks at YCM hospital.
Also Read Pune Police Appeal People To Return Home Before 6.30 PM
"There was a minor release of pressure due to fluctuation in the pressure of the tank. The safety valve which is there to operate and release the excess pressure got damaged. An alternate safety valve was put to use immediately. However, since this is the safety mechanism of the tank there was no damage or actual leakage from the tank", informed PCMC Commissioner Rajesh Patil.
YCM hospital has 300 indoor patients and it has one and half hours of manifold backup. "The tank from which this pressure was released was supplying oxygen to 30 bed ICU and one floor of the hospital having 100 indoor patients. All patients and tanks are safe. I have visited the site", Patil said.
Also Read Pune Ring Road: Farmers In Eastern Haveli Taluka Threaten To Block Solapur Highway If Pune Ring Road Cuts Through Their Farms
He further added, "Oxygen facility was audited by the biomedical department of College of Engineering Pune (COEP)."
Join our WhatsApp Group, Telegram, and Twitter for every update about Pune and PCMC
Follow Punekar News: