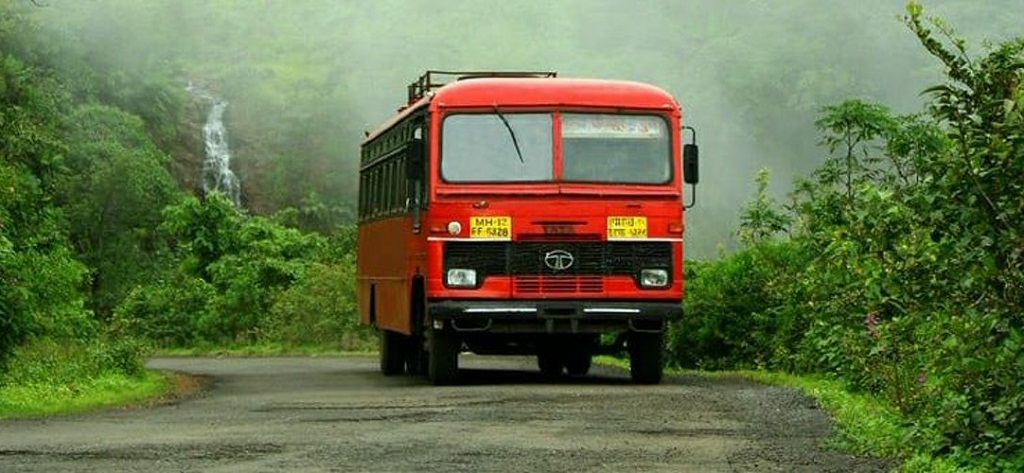 Pune, December 28, 2020: The Maharashtra State Road Transport Corporation (MSRTC) has decided to start Lonavala, Raigad, Konkan and Gangapur Darshan services after receiving overwhelming response from passengers to Mahabaleshwar and Ashtavinayak Darshan bus services. These buses will leave from Swargate, Shivajinagar and Baramati.
Faced with the financial crisis, the MSRTC has adopted new avenues for revenue growth. Part of that is the tourism service. Two weeks ago, ST had started the Mahabaleshwar Darshan service from Swargate and Ashtavinayak Darshan service from Shivajinagar. Both these routes were well received by the passengers. That is why ST decided to connect the tourist destinations in the district as well as other parts of the state with this service.
Buses from Shivajinagar, Swargate will leave every Sunday; buses will leave Baramati on Saturday. These buses can be booked at the nearest bus stand, as well as online through MSTRC's official website (https://public.msrtcors.com/ticket_booking/index.php). To see the nature, historical forts, ancient caves, tourist places and religious places in Maval taluka, ST has started 'Lonavala Darshan' bus service from Swargate station as well. The bus will leave Swargate every Sunday at 7 am. From this bus, passengers can visit Pratishirdi near Somatane Fateh in Maval taluka, Bhushi Dam in Lonavla, Rajmachi Point, Narayandham Temple, Ekvira Devasthan at Vehergaon-Karla. Tickets for this round will be Rs 380 per person.
Route ticket (in rupees)
Swargate – Mahabaleshwar : Rs 480
Shivajinagar-Ashtavinayak : Rs 840
Swargate-Raigad : Rs 610
Swargate-Lonavla : Rs 380
Baramati-Konkan : Rs 1,020
Baramati-Ashtavinayak : Rs 930
Baramati-Gangapur : Rs 750