Pune: Mulshi Dam Affected People Launch Agitation For Bridge, Rehabilitation
Siddhi Dharmadhikari
Pune, 2nd May 2022: Former MLA Sharad Dhamale carried out agitation by crossing the distance from Mulshi Khurd to Waghwadi by swimming across Mulshi lake. On the occasion of Maharashtra day which is celebrated on May 1, a protest was held against the non-construction of Mulshi Khurd to Waghwadi bridge which will help in easy connectivity. In the absence of a bridge, people have to take a detour of 32 km to reach Mulshi Khurd from Waghwadi. If the bridge is constructed, this distance will reduce to one km.
The work of the Mulshi-Waghwadi bridge is not being accomplished even after following up with the Deputy Chief Minister and Guardian Minister Ajit Pawar, Minister of Energy, Public Works Minister, and Rehabilitation Minister regarding restoration.
"There is no provision for bridges in this year's budget and this work is being deliberately ignored. The government has been playing with the feelings of the people affected due to construction of the dam", said Dhamale.
Dhamale had raised questions in the legislative assembly from time to time from 2004 to 2009. On July 13, 2008, a four-day Jal Samadhi agitation was held at Mulshi Dam. The then Chief Minister Vilasrao Deshmukh, the Speaker of the Legislative Assembly Babasaheb Kupekar, the Leader of the Opposition had played a positive role at that time. Rehabilitation Minister Patangrao Kadam had also promised to provide rehabilitation facilities by implementing the Rehabilitation Act if more than 50 hectares of land are being acquired.
In a letter issued by Dhamale, he stated that in the year 2000, through Krishna Valley Development Corporation, the water storage in the dam increased by 2.75 TMC more than the original water storage.
"I had taken a stand that there should be no water storage without the compensation of the newly acquired lands and all other benefits of rehabilitation due to the increased water reserves", said Dhamale.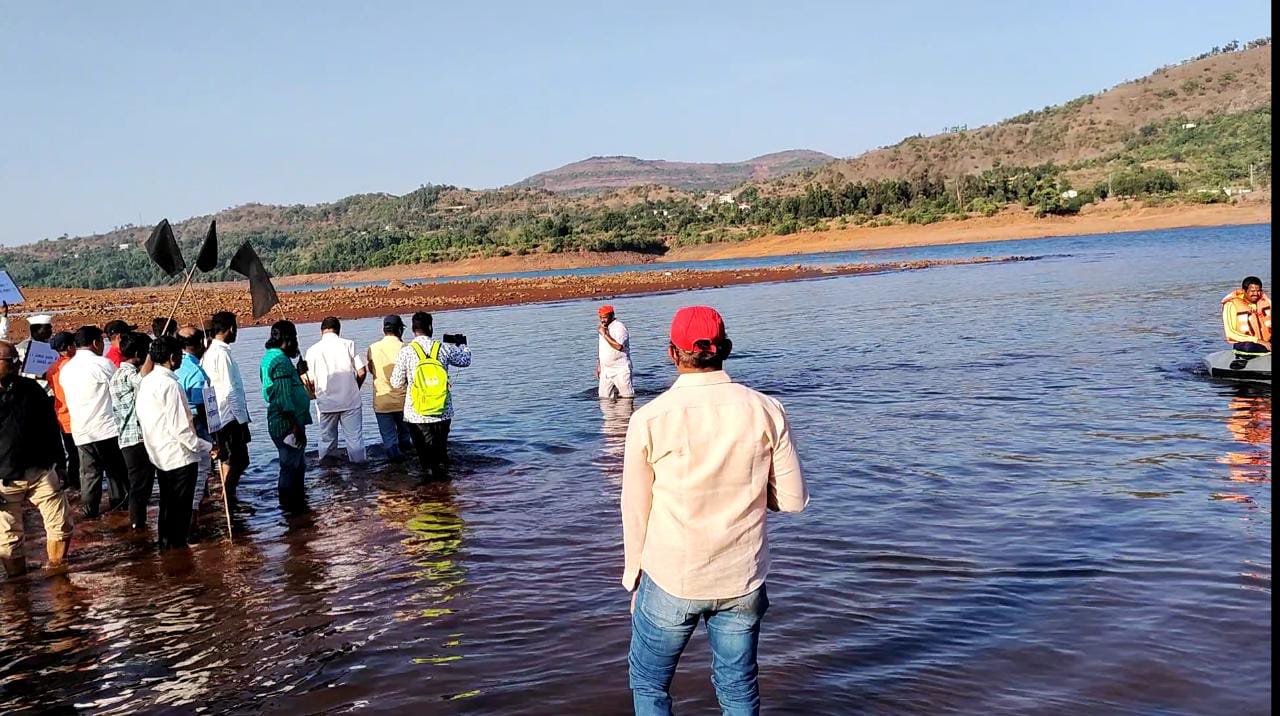 He further informed through his letter that the local Krishna Valley and Tata Company officials have conspired in violation of the law and have done injustice to the project victims without considering any facilities for the victims.
 While talking to PunekarNews.in, Aniket Dhamale, one of residents of the Mulshi area expressed his anger and dissatisfaction with the government of Maharashtra. "3 generations back we were thrown out of our livelihood, from our village by the Britishers and the Tata Power. More than five thousand families were thrown away from their livelihood and farms. We want justice from the Tata power, and the government of Maharashtra", he added.
Pune: People Demand Connectivity Between Mulshi Khurd- Waghwadi, Protest Against Tata Power & Government of Maharashtra#tata #mulshi #mulshidam @TataCompanies @RNTata2000 @RoyalFamily #ratantata #farmers #land #farmerland #BritishGovernment #britishindia #pune #protest pic.twitter.com/EFpUnBZBi2

— Punekar News (@punekarnews) May 1, 2022