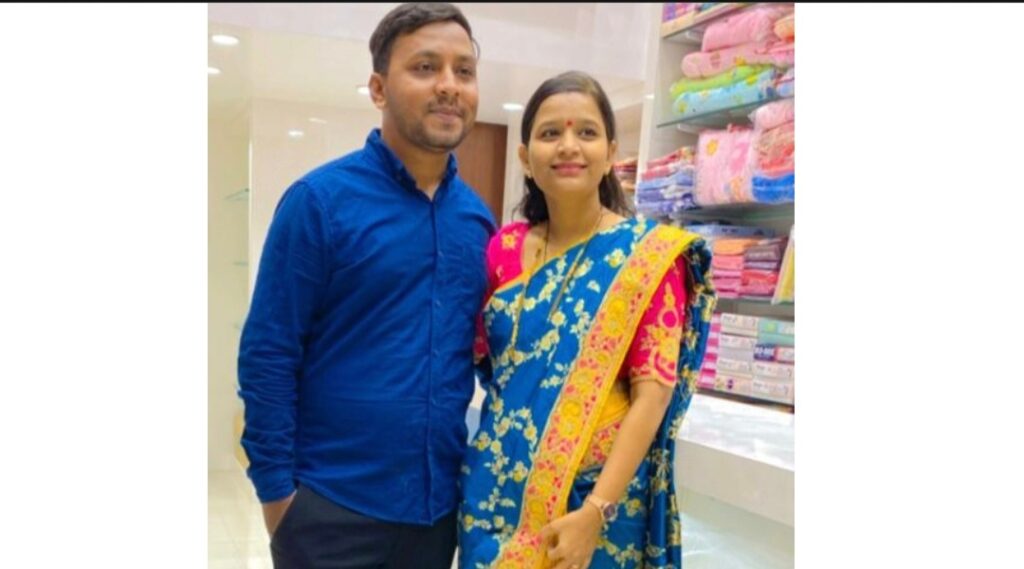 Manisha Swain
Pune, 2nd May 2022: The process of education is evergreen. Vivek Kumar Bankar,  a shopkeeper from Pune, completed his Diploma with distinction after a gap of 11 years with the help of his engineer wife.
In 2008, he took admission in Diploma. After continuing for 1.5 years, he left the college due to his family issues. He was not able to concentrate much on his studies. After leaving college, he went to work in the event management sector. He did some freelance work for many companies.
Vivek said, "A few months before I got married in 2018, I had opened a readymade garment shop in Baramati named 'Morya'. I was running it but then the lockdown took place. Due to this, my wife was in Pune, my family was in Baramati and I could not open my shop. Eventually, I shifted to Pune."
"After shifting to Pune, my wife Bhagyashri baban Atkare who is a software engineer advised and encouraged me to complete my education. She told me to fill the No. 17 form and take admission in 12th standard and after that in graduation."
When he went to take admission for 12th standard, he got to know that he needs his Leaving Certificate of Diploma to do so. He went to his college and he was informed that he could complete his diploma.
"I wanted to complete my Diploma in 2014, but I was informed by a staff that it is not possible. But when I went again this time, another staff told me that I can continue it after filling the exam form. I consulted with my wife and she said that she will help me with my studies and I should definitely continue my studies," said Vivek.
After hearing the words of encouragement from his wife, he decided to go forward and fill the exam forms. He gave the exams for his 2nd, 3rd and his 5th, 6th semester together. He recently passed his Diploma with distinction.
Vivek added, "After completing my Diploma, I want to complete my graduation degree too. In between all of this, I have opened a shop in Pune named, 'Blossom Kids Wear' in Undri area. All of this was only possible due to my wife and father Purushottam Bankar. My wife helped me to complete my studies and my father helped me to open two shops. I came this far only due to them and their constant support."
"I started my Diploma in 2008, left it in 2010, started it again in 2021 and completed it by 2022. Age does not matter when it comes to education. If I could complete mine after 11 years, then certainly, age is just a number," he added further.
Regardless of age, a person can educate themselves and succeed in life as the process of learning never denies anyone.
Also Read Pune: Mulshi Dam Affected People Launch Agitation For Bridge, Rehabilitation
Join Punekar News Whatsapp Group, Telegram, Instagram And Twitter  For Regular Update about Pune City And Pimpri-Chinchwad