Pune: Mumbai's popular pan-Asian restaurant, Chimichurri is all set to serve mouth-watering meals to Punekars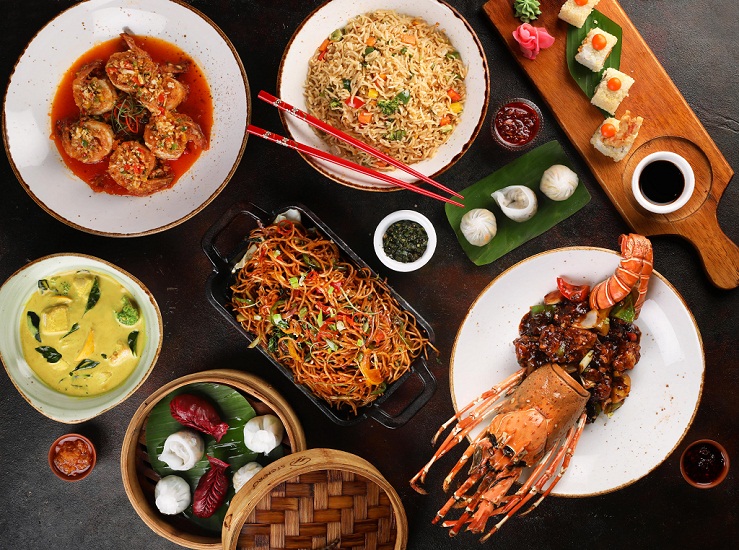 Pune, 22nd December 2021: One of Mumbai's favourite pan-Asian restaurants, Chimichurri, has expanded its presence to Shivaji Nagar in Pune. By opening its doors to Punekars, the premium restaurant aims to give them an opportunity to indulge their palates in authentic delicacies and beverages from across several Asian countries under one roof.
Intending to cultivate and strengthen a taste for richly flavoursome Asian food culture, Chimichurri serves far-eastern cuisine while delivering a memorable dining experience to its patrons. Its menu has been conceptualized to feature Cantonese, Japanese and many other varieties of Asian meals, making it one of the most prominent and authentic Asian fusion kitchens. In addition to an exquisite ambience, the well-lit and spacious restaurant offers an extensive bar menu as well as a high-quality, substantial proportion of meals.
Chimichurri's wide selection of vegetarian and non-vegetarian dishes on the menu comes with its own distinguished flavour, filling the senses of Asian food connoisseurs and giving them a sublime eating experience. Their house-special Chimichurri Sauce, made with chopped fresh parsley, oregano, garlic, olive oil, vinegar, and red pepper flakes, has its own pan Asian twist. Apart from that, various appetizers are offered, such as the Vietnamese Vegetable, Tofu Kung Pao, Chimichurri Chicken with Pakchoy & Mushroom and more. Some of the chef's specials include Sri Lankan Curry, Spicy Red Pepper Paneer accompanied with crackling spinach and Dry Red Chilly Chicken. Their Sizzlers – available in both vegetarian and non-vegetarian – and served with Asian Greens, Togarashi French Fries, Vegetable Dimsum and an option of Garlic Fried Rice or Chilly Noodles are exceptionally popular items on the menu. While their Sizzling Bowls are a complete meal in themselves, the restaurant also offers a range of Dim Sum and Sushi dishes to choose from.
Moreover, Chimichurri's bar menu offers a spectrum of innovative cocktails carefully curated and crafted to complement both the meals and the diverse tastes of its customers. While the Tom Yum Cup and Fresh Green Apple Blue Pea Mojito are must-tries among the Bar Chef's curations, their house-special cocktails include Yellow River, Tuk-Tuk, Hokkaido Spring and many more. They also serve several variations of LIITs such as The Long Thailand Ice Tea, The Ultimate Shanghai Street, Blue LIIT, to name some. Those looking for mocktail options must definitely try Spicy Guava, Fruit Loop, Sawadee Krap and Mango Daun Pudina.
On top of a first-rate Asian meal experience, the restaurant launches in Pune with the promise of unlimited fun and fond memories for families and friends by catering through constant innovation. Whether weekdays or weekends, explore Chimichurri's hospitality and services while unwinding with good music and enjoying a delicious meal with your loved ones.
Chimichurri is a pan-Asian cuisine restaurant and the newest venture of Yellow Banana Food Company, which also operates Urban Tadka, an Indian restaurant, and Pop Tate's, a global cuisine restaurant and Iriss Bakery and Patisserie.
Join Punekar News Whatsapp Group, Telegram, Instagram And Twitter  For Regular Update about Pune City And Pimpri-Chinchwad