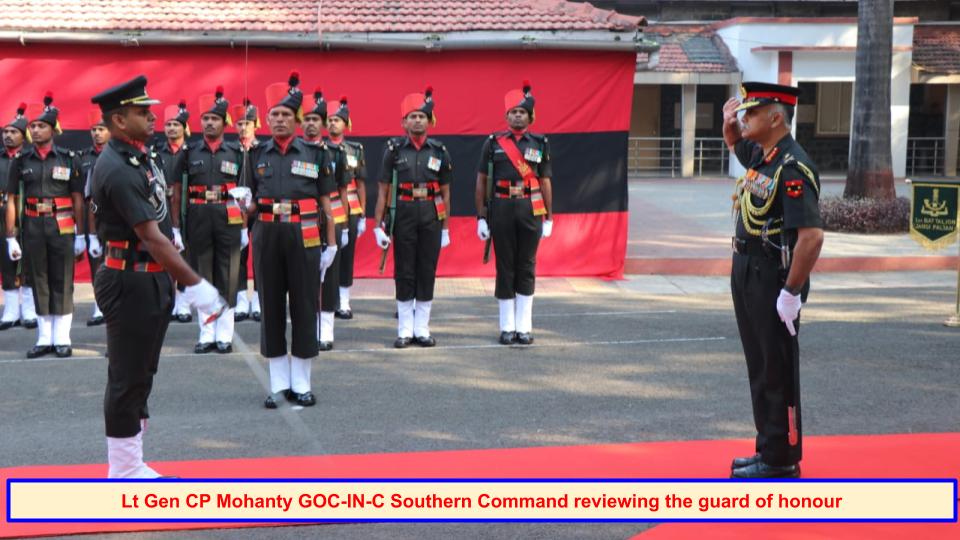 Pune, May 16, 2020: Pune-based Southern Command is a formation of the Indian Army, active since 1895. It has seen action during the integration of several Princely States into modern India, during the 1961 Indian Annexation of Goa, and during the 1965 and 1971 Indo-Pakistani Wars.
The Southern Command was raised on 01 April 1895 at Pune and is the oldest and largest Command of the Indian Army with an area of responsibility spanning almost 40% of Indian land mass encompassing 11 States and three Union Territories.
The Southern Command has been in forefront of all major operations, which include Unification of Hyderabad 1948, Liberation of Goa 1962, Indo-Pak War 1965, Indo-Pak War 1971, Operation PAWAN (IPKF operations) 1987-1990, Operation VIJAY 1999, Operation PARAKRAM 2001 and the ongoing Operation NAMASTE – Indian Army's fight against COVID-19.
The Southern Command has also been the mainstay in all Humanitarian and Disaster Relief operations in Peninsular India, particularly in the year 2018 and 2019, wherein thousands who were stranded due to floods were evacuated and also provided with relief and medical support.
"Now Southern Command has created its official Facebook Page  and Twitter handle to inform the citizens  of the various activities and actions being undertaken for ensure Nation's progress and prosperity. We pay homage to Martyrs and Look forward to support of our followers", tweeted Southern Command.
"This will assist us in keeping the citizens of the Nation well informed on the various activities and actions being undertaken in support of enabling a secure environment to ensure Nation's progress and prosperity. On this occasion, we also take the opportunity to pay homage to our Martyrs and salute our Veterans. For events and activities in Southern Command please follow #IASOUTHERNCOMMAND on Face Book and #SOUTHERNCOMMANDIA on Twitter. Look forward to the valuable support of all our followers", Facebook post reads.