Pune: Over 1,400 Girls Awarded Scholarships By Lila Poonawalla Foundation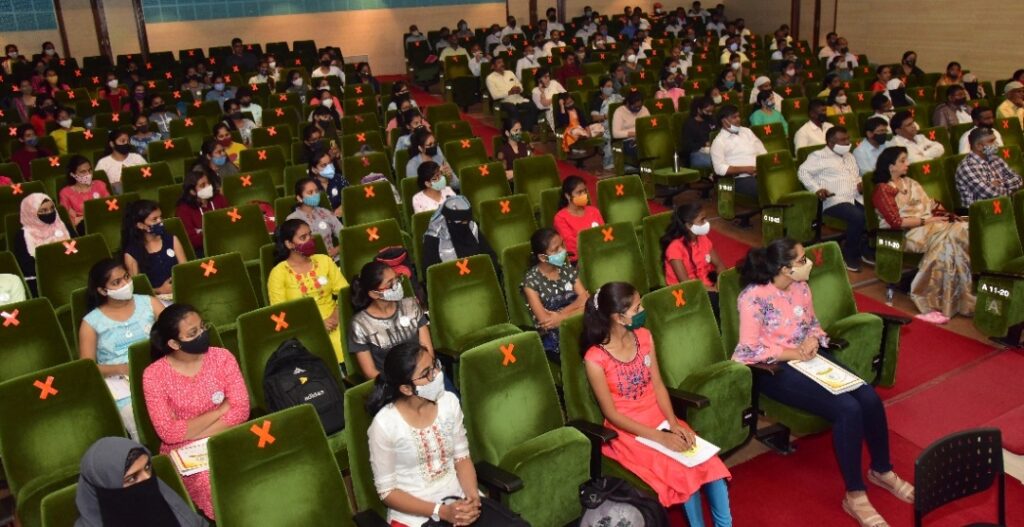 Pune, 16th April 2022: Lila Poonawalla Foundation (LPF) recently awarded merit-cum- need-based scholarships to over 1,400 meritorious and financially challenged girls this year across Pune, Wardha, Amravati, Nagpur, Hyderabad and Bengaluru. These girls are pursuing their undergraduate degrees in Engineering, Engineering After Diploma, Pharmacy, Nursing, Sciences and Postgraduation degrees.
This year the scholarship award ceremony was divided into 10 functions across these regions. The girls were felicitated with the scholarship awards at the hands of LPF's Chairperson Lila Poonawalla, Founder Trustee Firoz Poonawalla, LPF's Board of Trustees, LPF's CEO Priti Khare, senior Leaders from LPF's Corporate Partners, scholarship selection committee members and well-wishers.
Lila Poonawalla, Chairperson, LPF said, "In our 26th year, LPF has achieved the milestone of empowering over 12,200 LILA Daughters. Our merit-cum-need based scholarship and skill-building program is aimed at supporting these girls to pursue their professional education and making these girls future-ready by providing varied technical and soft skills training and mentorship which complements their academic learning.
Many of our girls have become successful women leaders, associated with corporates, academic institutions, medical institutes and world-renowned organizations across the globe. They also have turned into compassionate citizens, supporting their families and communities around them. All these LILA Daughters are lifelong members of our ever-growing LPF family.
Our sincere efforts in these years, would not have been possible without the contribution from our Corporate Partners and well-wishers. The strategic and holistic partnership which goes beyond project funding from these corporate partners that includes their employees' volunteering, leader's mentoring and internship & placement opportunities for our girls is adding value to their learning and experiences.
I invite like-minded organizations and donors to join our hands, so that more deserving girls get an opportunity to pursue their aspirations of professional education and career of their choice."