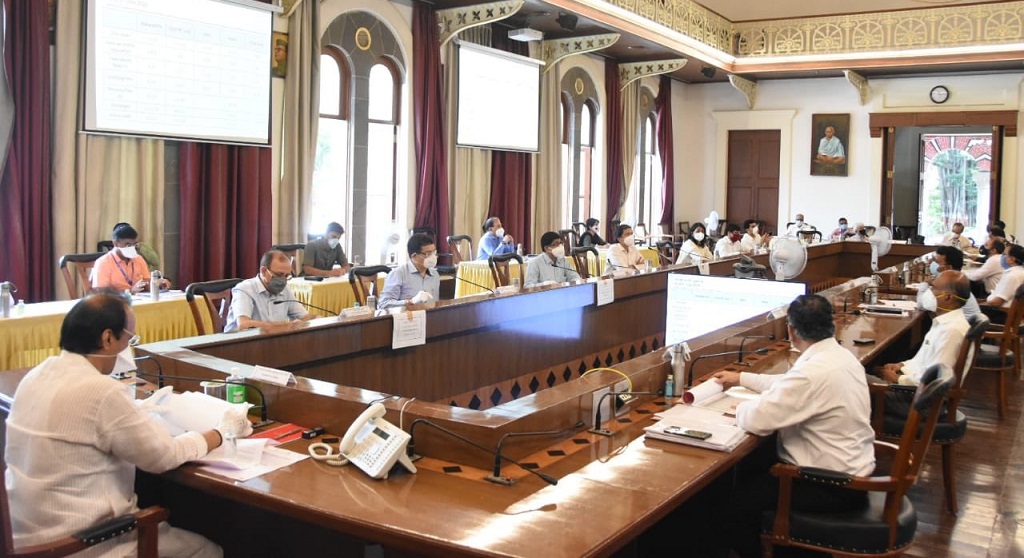 Sumit Singh
Pune, 10 July 2020: The number of Coronavirus Disease (COVID19) is increasing day by day in Pune, Pimpri-Chinchwad and surrounding rural areas. Deputy Chief Minister Ajit Pawar has ordered to implement lockdown in the entire district as the number of COVID victims is not under control. The number of COVID patients has reached 30,000 in Pune district.
Pawar said, "Pune, Pimpri-Chinchwad and the adjacent rural areas have witnessed an increasing number of corona cases. Considering the seriousness of this situation, lockdown will be imposed in these areas from July 13 to prevent further spread."
There will be a complete lockdown in Pune and Pimpri Chinchwad police commissionerates from July 13 to 23. The city will have a two-phase lockdown, with only medicines, milk and newspapers being allowed for the first five days (till July 18) and a complete lockdown. Detailed orders will be issued by the PMC, PCMC and District Collector within two days.
In the second phase, from July 18 to 23 essential service shops will be open from 10 am to 4 pm, including groceries and vegetables. COVID testing will be increased rapidly in ten days of lockdown. Therefore, people should buy essential commodities in the next two days which can last for five days of complete shutdown, said Pune Municipal Commissioner Shekhar Gaikwad.
Pune Divisional Commissioner Deepak Mhaisekar today announced that strict lockdown measures will be implemented in Pune city, Pimpri Chinchwad, Cantonments and some surrounding villages due to rising number of Coronavirus Disease (COVID19) patients. Once again passes will be required for vehicle movement within the city. Passes will be issued only emergency and essential purposes.
Mhaisekar said, "Only milk supply, medical store and the hospital will be allowed to open and all other shops will be closed till July 18. After that other essential services will be allowed. Therefore, people should buy essential things. The strict lockdown will start from the midnight of Monday (July 13). It will continue till midnight of July 23. Further decision will be taken after taking a review of the 10 days."
District Collector Naval Kishore Ram said, "The decision about industrial units, IT companies whether they should be closed or allowed with some conditions will be taken in the next two days. We are taking these steps to break the chain of the spread of COVID19. Some people say that Corona has come to stay but I believe that aggressive testing, contact tracing, isolation and awareness will lead to corona-free city and villages. Let's break the chain in Pune and reinforce the idea of STAY HOME, STAY SAFE from 13th July for a few days. From 13th July to 24th July Pune City, Pimpri Chinchwad and villages on the periphery of these cities will be undergoing restrictions. The administration will ensure that people do not face any problems regarding medical, essential services. Modalities and guidelines will be shared on 12th July."
A meeting was held at Vidhan Bhavan (Council Hall) under the chairmanship of Deputy Chief Minister Pawar. In this meeting, Pawar gave orders to the administration to implement lockdown. The meeting was attended by the Divisional Commissioner Dr Deepak Mhaisekar, Pune Municipal Commissioner Shekhar Gaikwad, Pimpri Chinchwad Municipal Commissioner Shravan Hardikar, District Collector Naval Kishore Ram, Pune Police Commissioner Dr K Venkatesham, Pimpri Chinchwad Police Commissioner Sandeep Bishnoi.