Pune: Police, PMC To Launch Campaign Against Vehicles Parked On Roads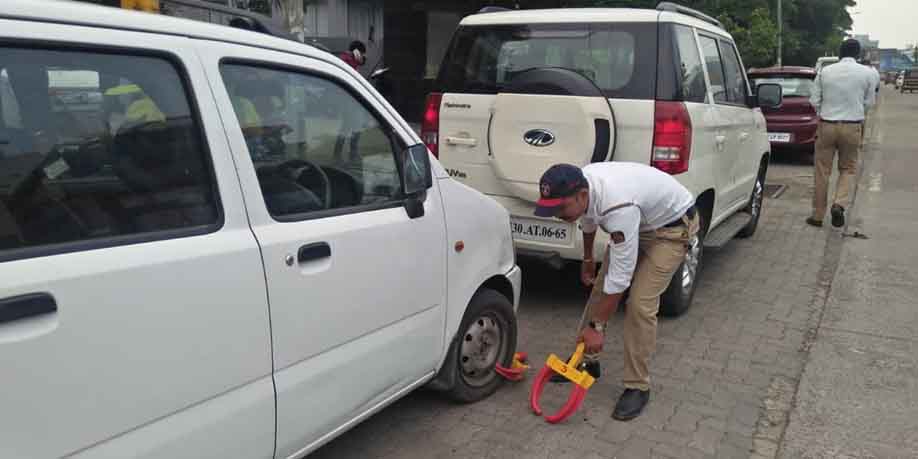 Mrunal Jadhav
Pune, December 27, 2020: The number of abandoned vehicles parked at the same place since months on the city roads is increasing. This is causing traffic in some places. The traffic branch of Pune police has now taken action against such unattended vehicles. The Pune Municipal Corporation (PMC) and traffic police will jointly undertake a campaign for this and all these vehicles will be picked up.
"The traffic branch and the PMC will take action jointly on the abandoned vehicles on various roads of the city. These vehicles will be picked up for causing inconvenience on roads", Rahul Shrirame, Deputy Commissioner of Police (DCP), Traffic Branch.
The number of vehicles in the city is increasing day by day and there is congestion on the roads due to which roads have become narrower and rash driving on these roads can lead to accidents. The vehicles have been parked on the main roads in the city and other roads for months. Due to these reasons, the vehicles will be picked up.
According to the traffic branch, a joint operation will be undertaken by the traffic police and the Municipal Corporation. The action will be taken in three phases. "In the first phase, abandoned vehicles in each traffic division will be surveyed. After this, in the second phase, notice will be sent to these vehicle owners and they will be asked to remove these vehicles from there immediately. After this, the vehicles will be picked up and they will be kept in the ground provided by the Municipal Corporation", said the traffic branch.