Pune Police To Seize Driving License, Vehicle From People Violating Curfew From Tonight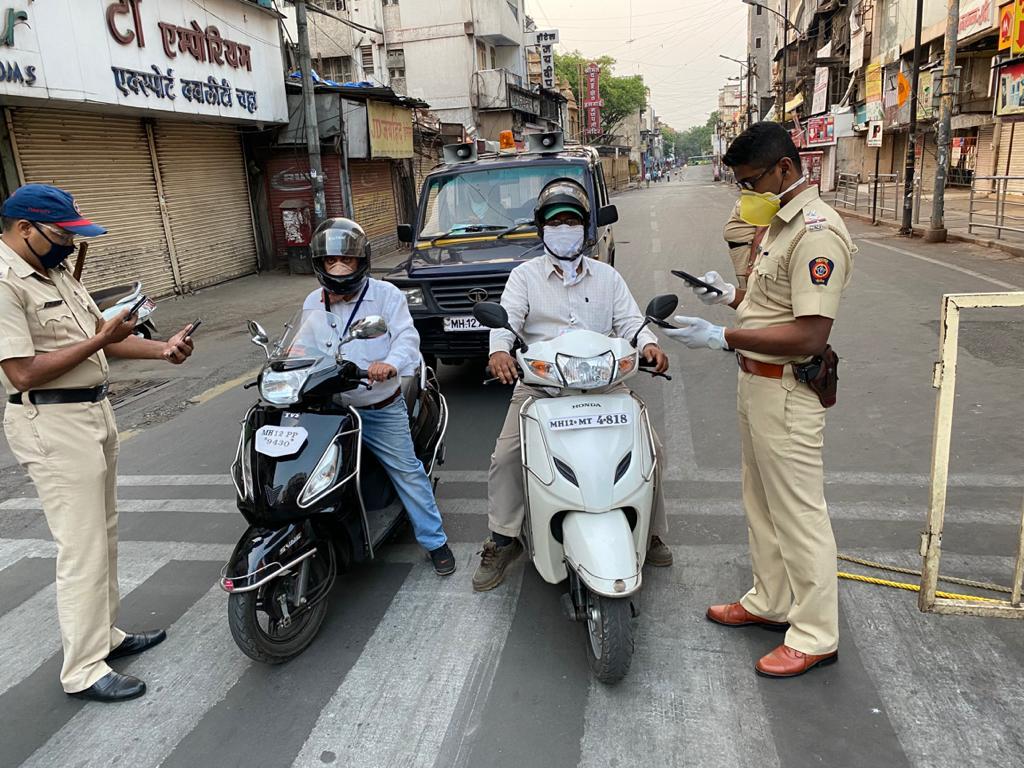 Mubarak Ansari
Pune, 6th April 2021: Considering the rising COVID-19 cases in the city, the Pune Municipal Corporation (PMC) has decided to shut all types of establishments, except essential services. Police have taken a public awareness stance while enforcing the night curfew in the last two days. However, the curfew will be strictly enforced at 6 pm in the city on Tuesday (April 6, 2021), informed Commissioner of Police Amitabh Gupta.
On Weekdays, night curfew will be enforced from 6 pm to 7 am. From Friday onwards, there will be a complete lockdown (curfew) between 6 pm and 7 am. No one will be allowed to leave home without a valid reason or permission. Medical and other essential services will be excluded from this.
Joint Commissioner of Police Ravindra Shisve informed that the police had been trying to make people aware of the lockdown orders in the last two days. The people of Pune have also responded well to the order. All the establishments were being closed by 6 pm. No one was stopped and questioned while going home from work.
Police officials said that in the last two days, they mainly encountered commuters from outstations, relatives taking patients to hospital, commuters to and from airports, railway stations, as well as patients and their relatives visiting doctors. People with valid reasons were being let off. However, the police took action against a few people who had come out of their homes without any reason during these two days.
"We are putting checkpoints at 96 places across the city. We will take strict action against people who will roam around in the city without any valid reason. People will no longer have to go out as the municipal corporation has decided to close all types of shops, except essential services. Therefore, a strict curfew will be enforced from 6 pm to 7 am. People violating the curfew without any reason will be charged under Section 188 of the Indian Penal Code (IPC)," the officer said.
Rs 13.5 crore collected in fines
On Sunday (April 4), police took action against 814 persons in the city for walking around without masks on and a fine of Rs 4,82,200 was collected from them. So far, the Pune police have taken action against 2,77,990 people in the city. A fine of Rs 13.5 crore has been collected from them.