Pune Police To Strictly Implement Night Curfew; Those Engaged In Essential Services Must Carry Their I-Cards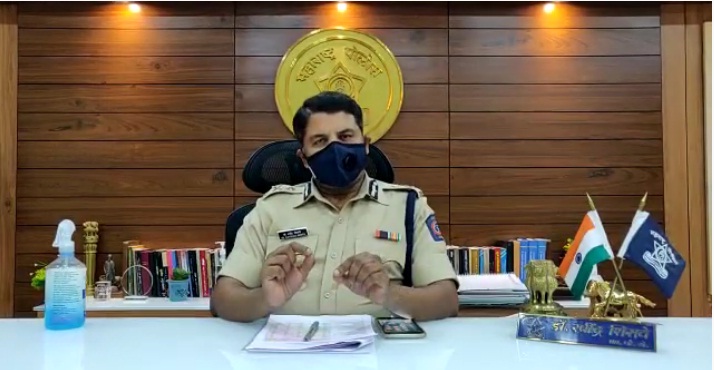 Pune, February 23, 2021: To prevent the spread of the Covid-19 virus, a night curfew has been imposed in the city from 11 pm to 6 am till February 28. Strict action will be taken against those who are wandering outside without a reason. People who belong to essential services must carry their identity cards, said joint commissioner of Police Ravindra Shisve.
"We will strictly implement the night curfew. People are requested to follow the guidelines seriously. I believe that people will positively cooperate with us," said Shisve, who issued an order in this regard on Monday under section 144 (1) (3) of the Criminal Procedure Code (CrPC).
Meanwhile, the police commissioner had ordered strict action against those who are not following Covid-19 safety measures. Since the last two-days action was taken against 1713 people for not wearing the mask and about Rs 8 lakh fine has been collected.
Till Monday action was taken against nearly 2.53 lakh people for not wearing the mask. The action is also taken by police on those who are travelling by two-wheeler, passenger car etc. without wearing the mask. The fine for not wearing the mask is Rs 500.
Follow Punekar News: