Pothole breaks woman's wrist, PMC wakes up now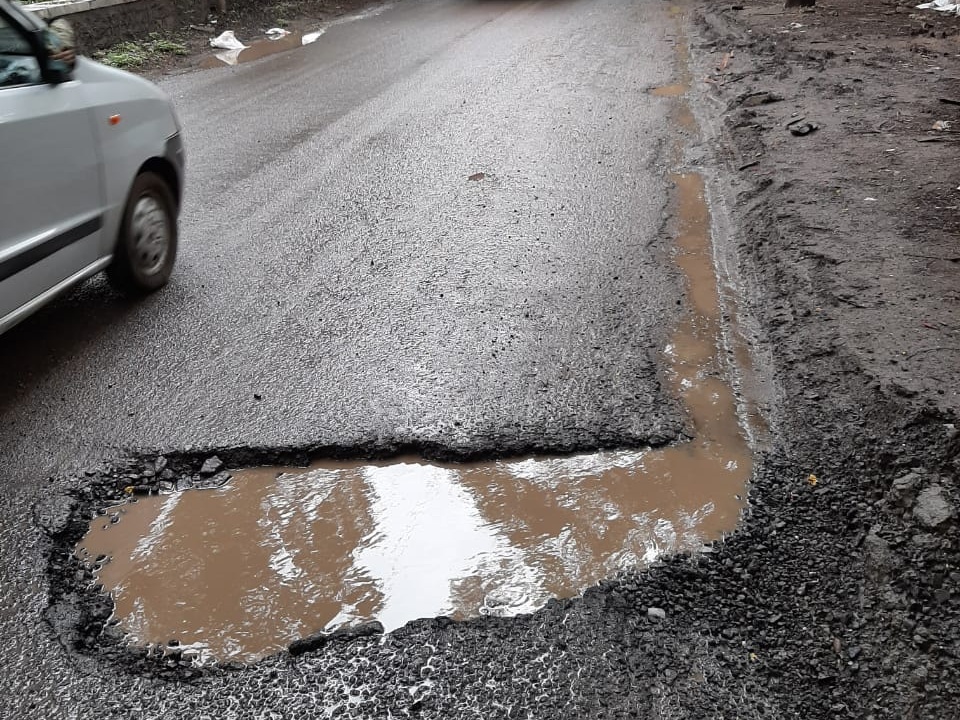 Sumit Singh
Pune, July 11, 2019: Come Monsoon and roads in Pune are dotted with potholes. The Pune Municipal Corporation (PMC) officials woke up from their deep slumber after a woman sustained grievous injuries after falling from two-wheeler which got stuck in a pothole on Wednesday in Mohammadwadi.
Ziya Inamdar said, "I was going to Bishop's School in Undri to fetch my son on my bike (Activa).It was 1.30 pm on Wednesday and it was raining all over the place.I crossed Dorabjee Heritage mall and took right turn on the road near Oyo guest house. This is the Mohammadwadi-Undri connecting road. There is a huge pothole and it is growing bigger with Monsoon and accumulation of rain water. My two wheeler tyres got stuck in the pothole and I lost my balance and fell into it. The sharp edges of the pothole inflicted serious and sharp chin injury. The doctors put five stitches to the wound after which the blood stopped.Besides , I sustained left wrist fracture which is very painful."
She further added, "Some passersby and residents of my housing came to help me. Had all these people not been there, I am scared to think what would have happened. The citizens must seek compensation and prosecution of PMC for its negligence."
Daljeet Goraya, secretary of Ganga Kingston Society, said, "It seems PMC is no longer working for the people as is evident from potholes and very bad condition of roads. The erring officers must be arrested and jailed for their criminal negligence by risking lives of people and shamelessly charging taxes."
Meanwhile, the PMC officials claimed that they have repaired the pothole.