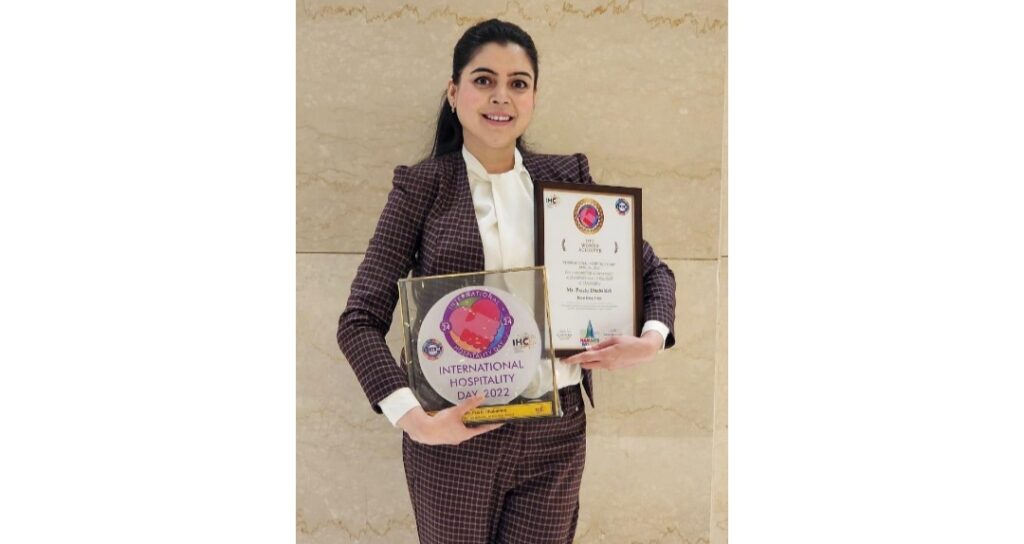 Pune, 28th April 2022: International Hospitality Council London in association with International Institute of Hospitality Management (IIHM) Pune honoured international cake artist Prachi Dhabal Deb as the Woman Achiever of the year for her outstanding achievement contribution in the field of hospitality.
The award function was held on April 26 at Hyatt Regency Hotel, Pune.
Prachi specializes in Royal-Icing art and is honored as the top artist of royal-icing in India. Royal-icing is a delicate medium to work with and is veritably fragile. Though largely prestigious, having being used for decorating the cakes for the British royal family, this delicate art requires high quantum of tolerance and chops and finds veritably limited marketable success worldwide.
Earlier this year, she received two prestigious recognitions by the World Book of Records (London): first, as an exemplary royal icing artist for her towering 100 kg vegan cake, and second, for having created the maximum number of vegan royal icing structures.