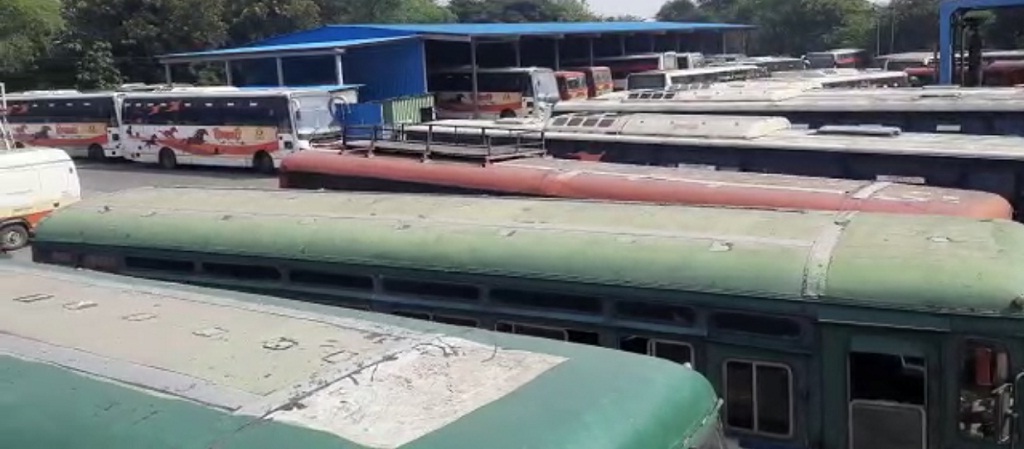 Pune, 11th November 2021: Maharashtra State Road Transport Corporation (MSRTC) buses are closed due to the strike of ST employees. It is learned that private buses will also be closed in Pune.
The Pune Bus Association has taken this decision due to a lack of support from the government. They said that the promise made by the transport minister has not been kept. The glass of private buses was smashed in Kolhapur on Wednesday. The driver was also beaten. Buses filled from Pune returned empty. It is said that this decision was taken by the bus association due to these reasons.
"We will discuss with the transport minister this afternoon and if private buses are damaged in such a manner, then we will stop the buses", said Baba Shinde, president of the bus association.
He further added, "We released 2000 buses on Wednesday. Eighty per cent of the buses returned empty because the local administration did not help. The driver was also beaten and the glass of the bus was smashed. Therefore, we, the bus association, have decided that we will not release the bus unless the Minister of Transport gives assurance. But in order not to inconvenience the people, other buses will continue to operate."
Even after the High Court order, ST workers have become aggressive again. Employees are on strike in some parts of the state. As long as the MSRTC is not merged with the government, the agitation will continue. Therefore, the conflict is likely to simmer even after the court order.
However, due to this strike of MSRTC, many passengers have suffered. As a result, the state government has been directed by the High Court to issue a notice to Ajay Kumar, a leader of the workers' union.
ADVT