Pune: Protesting ST Driver Hospitalised After Getting Suspension Letter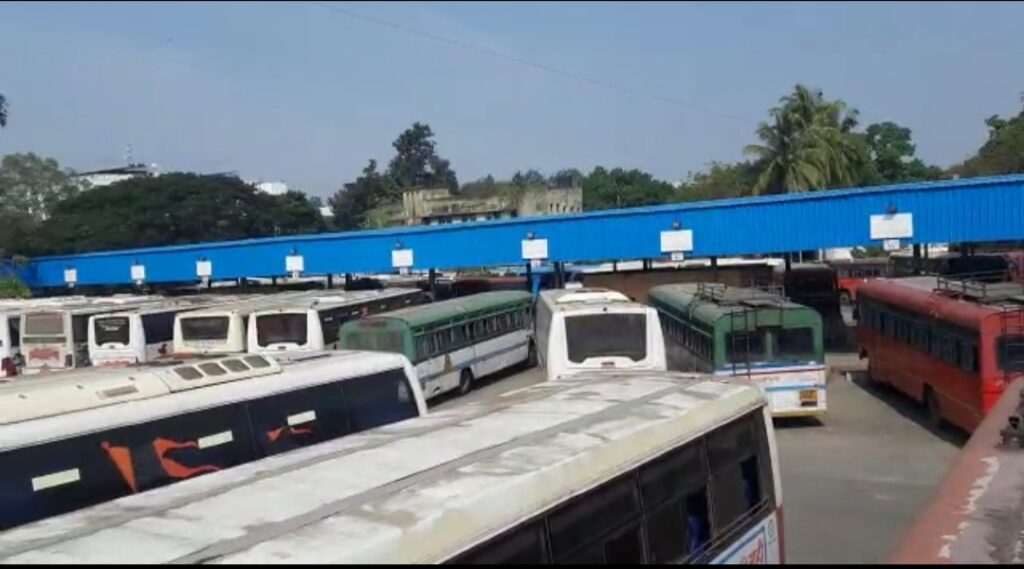 Pune, 1st December 2021: An ST driver, who was protesting outside Shivajinagar depot suffered from a heart attack on Tuesday. He was admitted to a private hospital in Dhanori for treatment. Reportedly he suffered from the attack after getting his suspension letter.
The driver was identified as Maruti Bapu Ghadsingh (35), resident of Dhanori. Workers of the Maharashtra state road transport corporation (MSRTC) have been agitating for a long time for the demand of the merger with the state government. The agitation has been going on for the last 21 days in various depots across the state. After the government agreed to some of the demands of the workers, many of them started returning to work.
However, most of the workers have continued their strikes. The administration has taken action against such employees and has so far suspended more than 8000 employees in the state. This also includes employees from the Pune division. Ghadsing was one of the employees who received a suspension letter from the administration.
Speaking about the incident officers from the MSRTC said, "Ghadsing along with 21 other employees were served suspension notice on 27th November and the incident took place after three days. It has nothing to do with the notice."