Pune Railway Division organised blood donation camp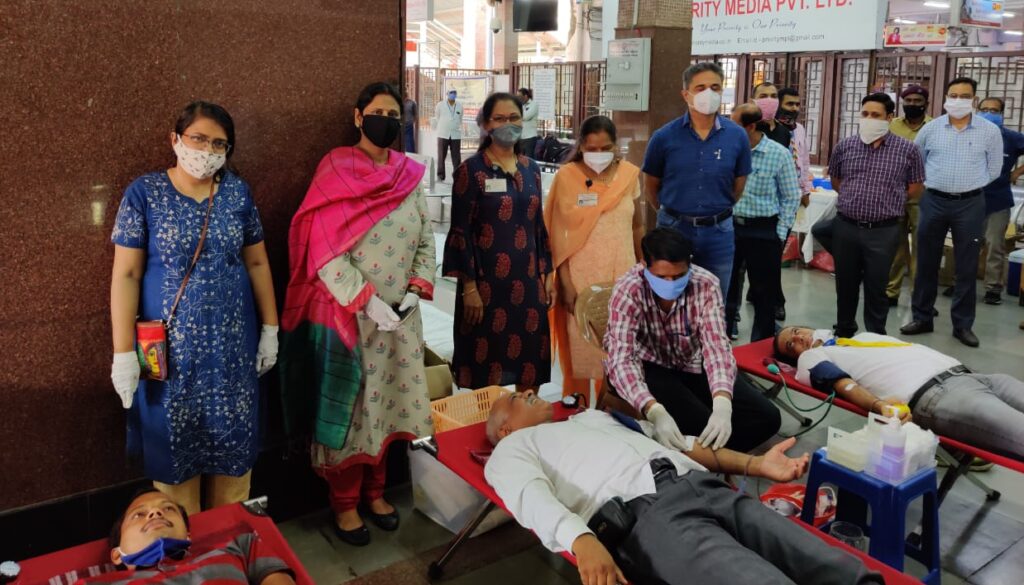 Pune, August 08, 2020: The Divisional Railway Manager (DRM) office of Pune organised a blood donation camp at the station premises on Saturday. The camp was organised with support of Sassoon General Hospital and Regional Blood Bank where 122 units of blood were collected. The camp was inaugurated by Divisional Railway Manager Renu Sharma.
Addressing the programme, DRM Renu Sharma said, "Donating blood is good work, and it gives life to patients. Blood donation can provide real human service. Earlier, the Pune Railway Division had organised several blood donation camps through which blood has been supplied to the needy."
On this occasion, Additional Divisional Railway Manager (ADRM) Neelam Chandra, Medical Superintendent of Railway Hospital Dr Sanjay Athawale, In-charge of Blood Bank Dr Nalini Katagi, Dr Ganesh Lande, Senior Divisional Personnel Officer Dr Tushaba Shinde, Senior Divisional Operations Manager Dr Swapnil Nila, Divisional Mechanical Engineer Rahul Garg, Station Director Sanjay Kumar, Camp Representative Sharad Desle and several officials were present.
A large number of railway officers, employees, all trade unions, members of the Railway Employees Association, etc. participated in the blood donation camp and made it successful by donating blood. The programme was conducted by Gururaj Sona.
Follow Punekar News: