Pune: Rise in number of COVID patients after the arrival of people from outside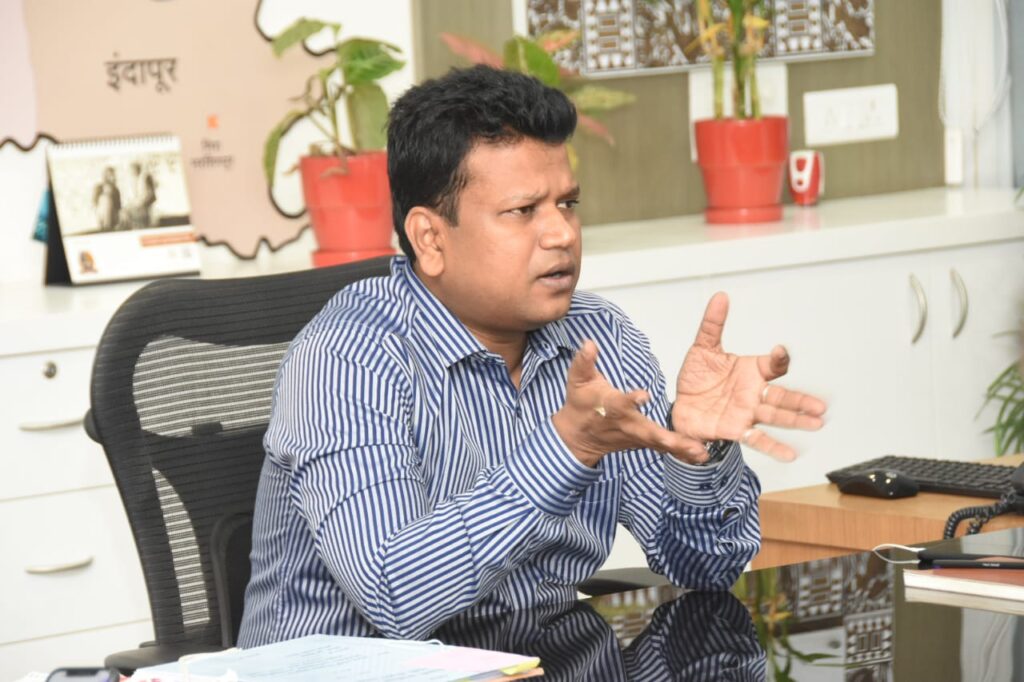 Pune, May 29, 2020: About 1.48 lakh citizens have come to Pune from different districts, states after relaxation in lockdown. This has led to an increase in the number of Coronavirus positive patients. Out of 203 Corona affected people in Pune rural areas, 168 have come from outside, informed District Collector Naval Kishore Ram on Thursday.
This information was given to the journalists by District Collector Ram through an online press conference about the current situation of Corona. He said, "In the last few days, one lakh 48 thousand people have come to the rural areas from other districts. The highest number is from Mumbai.
In rural areas, 203 people have been detected with COVID19, out of which 168 have come from outside. Therefore, we are isolating the citizens who have come from outside at home or at quarantine centres, to conduct their medical examination. Administration officials, health workers are keeping an eye on the citizens coming from outside. However, some citizens have not been noticed by the administration. The locals have informed about many such people."
The survey is being conducted by six thousand teachers, Asha workers in rural areas. The patients are being treated at district hospitals. Even critically ill patients are being treated in hospitals. 419 Doctors, BAMS / MBBS, have been appointed as Community Health Officers. They are ready to deal with any possible crisis in rural Pune. However, the focus is on prevention and containment, said District Collector Ram.
Although the citizens of Pimpri Chinchwad and rural areas have been given some relief from the lockdown, the citizens of Pune city have not been given any relief. Against this background, the administration is planning to streamline the relaxations in areas outside the containment zones from June 1. However, due to the influx of passengers from other districts and states, there is a risk of an increase in the number of COVID patients in urban as well as rural areas.
Till 9 pm on May 28, the number of COVID patients reached 7012 in Pune district out of which 310 have died while 3848 have been cured and discharged. There are 2854 active patients still undergoing treatment in hospitals including 194 critical patients. Out of 7012 patients,5927 are from Pune Municipal Corporation (PMC), 467 from Pimpri Chinchwad Municipal Corporation (PCMC), 280 from Pune Cantonment, 34 from Khadki Cantonment, 2 from Dehu Road Cantonment, and remaining are from Pune rural areas.