Pune: Royal Icing Queen Prachi Dhabal Deb To Feature On History TV18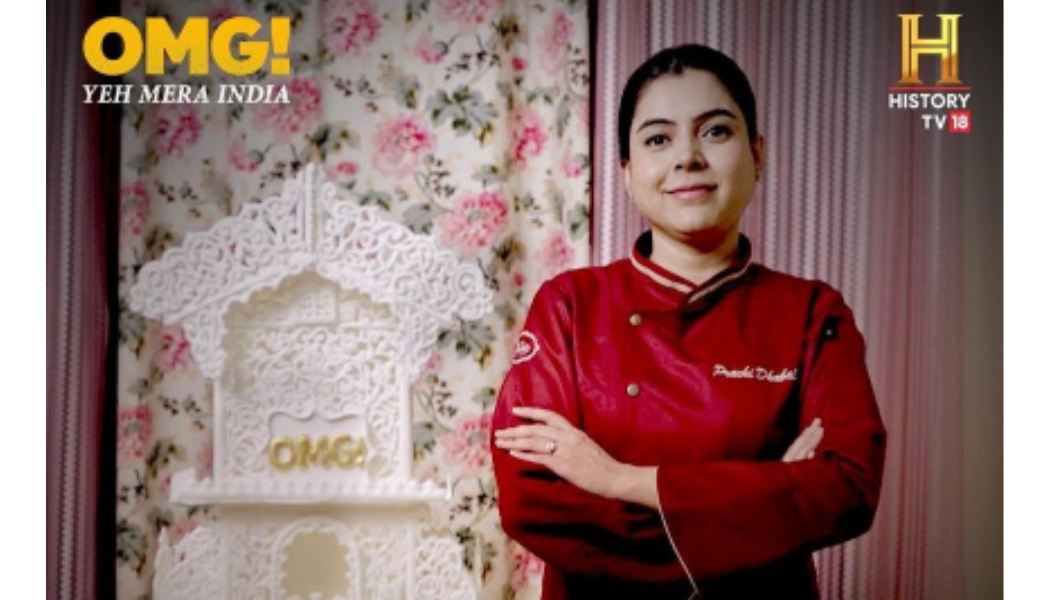 Pimpri Chinchwad, 15th March 2023: Prachi Dhabal Deb, a renowned cake artist from Rahatani, has gained international recognition for her creative and precise work in making cakes and cookies.
To acknowledge her exceptional talent, Prachi Dhabal Deb will be featured in History TV18's program "OMG! Yeh Mera India" at 8 pm on Thursday (16th March 2023).
In her 30s, Prachi has set two world records – the Biggest Vegan Royal icing structure by the World book of records London and the Maximum number of Vegan Royal icing structures by the World book of Records ls London.
Recently, she chose a traditional Banarasi saree and jewellery as an inspiration for her cake for Italy's 'International Cake Project'. The design of the 32-inches cake depicts the Kumkum/Sindoor daani ( vermilion box), an auspicious element for many of the traditional weddings in India.
Born in Rewa (Madhya Pradesh), Prachi completed her school education in Dehradun (Uttarakhand). She completed her college degree in Kolkata. She is married to an IT professional from West Bengal and resides in the Rahatani area of Pimpri Chinchwad, Pune.
With a focus on intricate detailing, Prachi has become the queen of royal icing, creating luxurious and majestic bakes that are both visually stunning and delicious. Drawing inspiration from artistic elements around the world, she has mastered the art of creating delicate and evenly spaced strings of royal icing extension work that epitomize perfection.
Prachi's talent has been widely recognized, having been nominated for several prestigious international awards in 2017 and 2018, and winning the Cake Masters Royal Icing award in Birmingham in 2019. As the top artist of Royal-icing in India, she specializes in this difficult medium that requires a high level of patience and skill due to its fragility. Despite the limited commercial success of royal icing worldwide, Prachi has found a way to appeal to a wider audience in India by developing her own product, Vegan Royal Icing, in collaboration with Sugarin. This eggless alternative has been hugely successful and is now available on popular online platforms both nationally and internationally.
In addition to her work as a cake artist, Prachi is also an internationally acclaimed judge for various competitions around the world. Her dedication and innovation in the field of cake artistry have made her a true star in the industry, both at home and abroad.