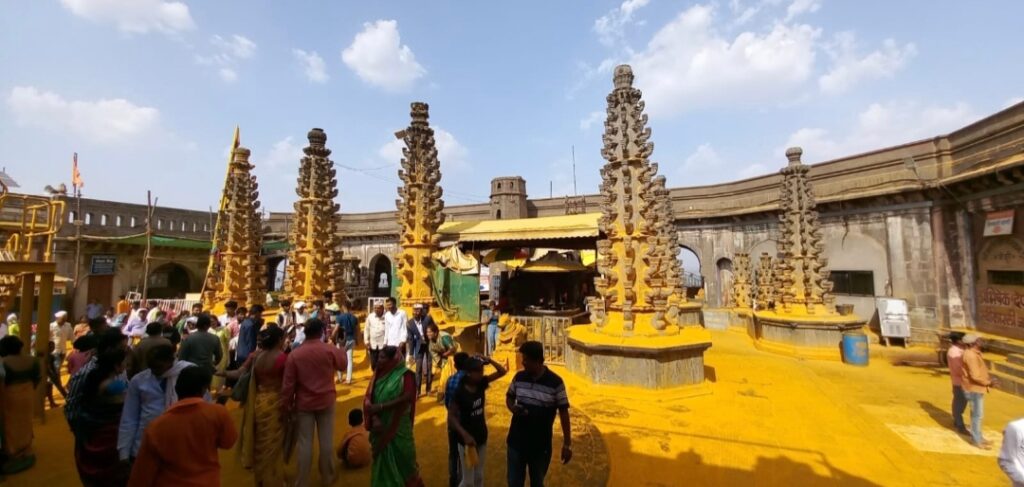 Mumbai, 23rd May 2022: The first phase work worth Rs 109.57 crores under Jejuri Fort pilgrimage development plan was given nod during a meeting of the apex committee today which was chaired by Chief minister Uddhav Thackeray.
Chief minister Thackeray directed to undertake the work through an organization which understands archaeological aspects since the original style needs to be preserved while going for conservation. He said that while going for conservation of Jejuri fort other temples in this area will be protected through the archaeological department. Under the first phase Jejuri temple and fort conservation as well as water management and adjoining areas conservation would be undertaken.
Deputy chief minister Ajit Pawar, PWD minister Ashok Chavan, minister for urban development Eknath Shinde, MP Supriya Sule, MLA Sanjay Jagtap, chief secretary Manukumar Srivastav, Pune district collector Dr. Rajesh Deshmukh, ZP CEO Ayush Prasad, assistant director of archaeology department Vilas Wahane, Jejuri municipal council chief executive officer Nikhil More, architect Tejaswini Aphale were present for the meeting.
In the first phase of Jejuri fort conservation plan, conservation along with infrastructure and tourist facilities as well as water management related works would be undertaken. It involves cleaning of the stones in a scientific manner, removing unplanned joints as well as harmful joints, maintenance of damaged joints with lime coating, preventing water seepage and leakage, electrical connections, sanitation and sewerage, water recycling after sewerage treatment and solid waste management as well as providing machine for gathering the dust, disaster management, crowd management and eco-friendly works.
The support area of Jejuri fort is 167 sq. meters while circumferential area is 1240 sq. mtrs. There are 4 to 5 million devotees who visit Jejuri while 1.5 to 2 lakh visit during the annual pilgrimage. This is the family deity of many families in Maharashtra and the temple has rich historic heritage. District collector Dr Deshmukh during his presentation informed that there is no conservation work done at this place in the last 250 years which is why it has become necessary.
Deputy chief minister Ajit Pawar asked to take measures so that there are no unwarranted trees and bushes at this historic place. He expressed the need to preserve this place in its original form instead of painting the original stones. He directed to undertake works under innovative schemes for which funds can be provided through district planning and development committee. PWD Minister Ashok Chavan suggested undertaking works under the jurisdiction of the archaeological department through experts in this field.
The state Government in its 2021-22 budget session had declared that funds would be provided for development of Jejuri Fort pilgrimage place which is in Purandar Tehsil of Pune district. Accordingly, the district collector of Pune has planned to execute Rs 349.45 crore Sri Jejuri Fort Pilgrimage place development plan in three phases.
Also Read 22 Unrecognised Schools In Pune District Among 674 Such Schools Across Maharashtra: Education Department
Also Read Maharashtra: Court Directs ARA to Carry Out CET Exam and Then Admission Process Uniformly in 15 Days
Also Read No Water supply In Most Parts of Pune City On Thursday For Repair And Maintenance Reasons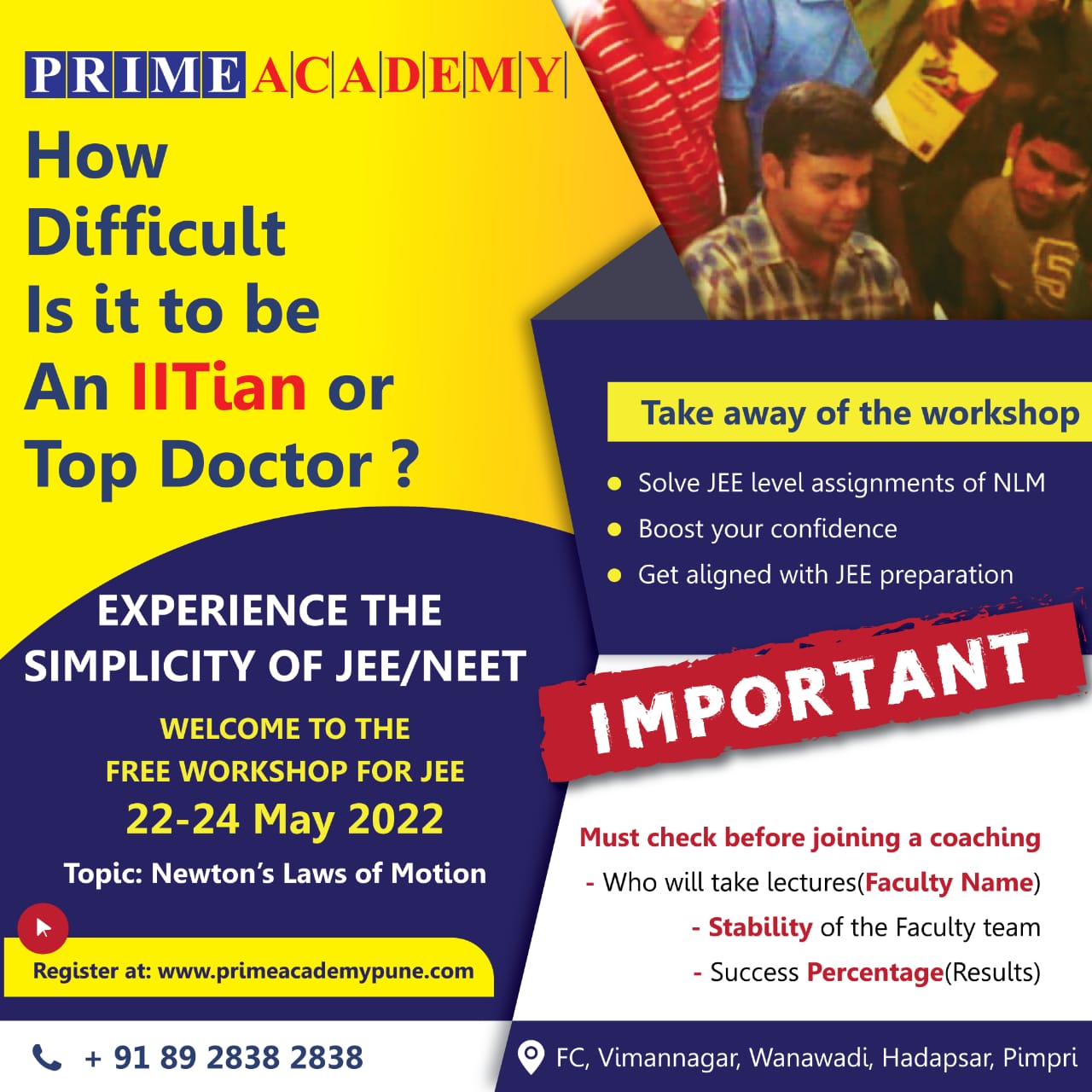 Join Punekar News Whatsapp Group, Telegram, Instagram And Twitter  For Regular Update about Pune City And Pimpri-Chinchwad