Pune: Samast Hindu Aghadi Meets Mayor Mohol, Opposes Haj House Construction At Kondhwa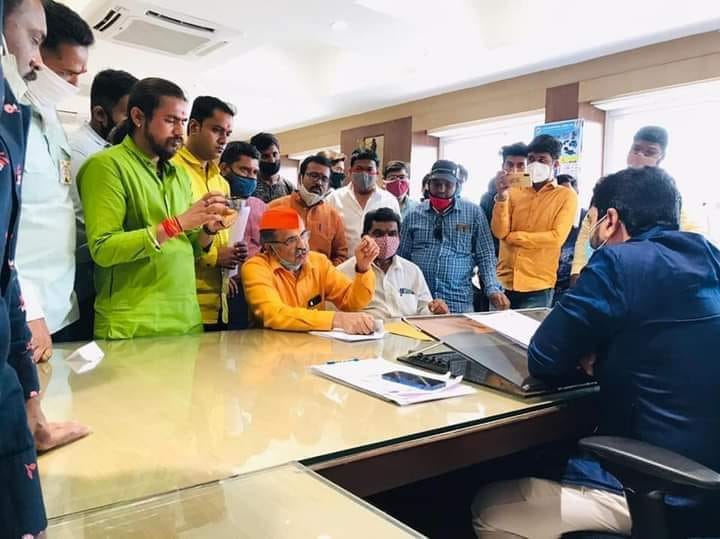 Mrunal Jadhav
Pune, 6th March 2021: Samast Hindu Aghadi, an umbrella body of various Hindu organisations, has opposed the construction of Haj House in Kondhwa by Pune Municipal Corporation (PMC) alleging that the safety of Puneites. Milind Ekbote, president of Samast Hindu Aghadi, submitted a letter in this regard to Pune Mayor Murlidhar Mohol on Friday.
Meanwhile, Pune city police have registered an FIR against Ekbote for his provocative statement while opposing the construction of Haj House.
Ekbote in his letter stated, "The Supreme Court has prohibited the construction of places of worship in public places. The Municipal Commissioner should be held accountable in case of such constructions. Also, the municipal commissioner does not have the authority to allow the construction of religious places, the state government has clarified in a circular. If the Haj House is built in Kondhwa in the name of a cultural centre at amenity space, we will oppose it."
The statement has the signatures of Balasaheb Vishwasrao, Mukund Masal, Sudhir Bahirwade, Sachin Nemade, Mangesh Mane, Chetan Balgude, Laxmikant More, Maltu Madani, Raj Borkar, Kunal Sathe, Kumar Panjalkar, Milind Ekbote, Ashish Shah and others.