Pune: 8 Month Old Diagnosed With A Rare Genetic Disease, Needs Treatment Within 27 Days In Order To Survive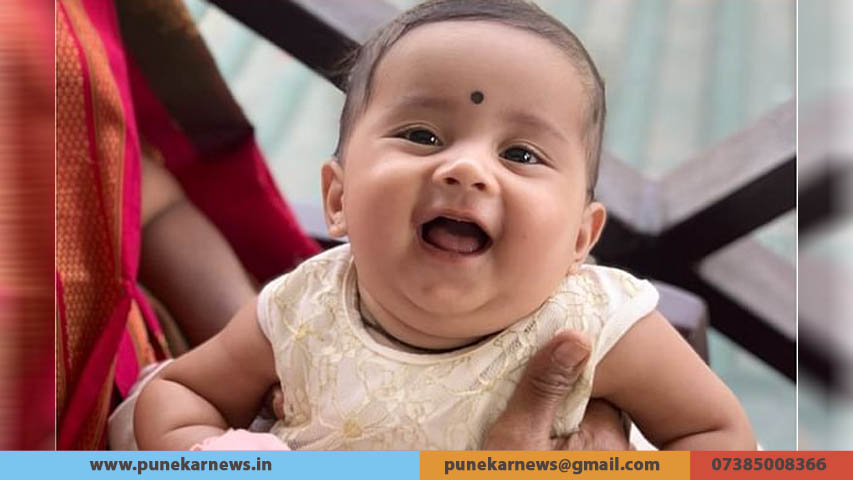 Friyana Munshi
Pune, March 6, 2021: Vedika, an 8-month-old girl, diagnosed with SMA Type 1, one of the most severe, early-onset forms of Spinal Muscular Atrophy is being treated in Pune in the Deenanath Mangeshkar Hospital. Under the diagnosed disease it makes it difficult for the person affected to sit up, lift their head, swallow milk, and even breathe. SMA is considered the #1 genetic cause of infant death worldwide.
As of now, no treatment options for SMA are available in India, however, due to the early diagnosis, it is possible to save her as this makes it possible to fight the ailment before the symptoms become extremely severe. The only chance at survival for the child is to import Zolgensma which is a one-time gene replacement therapy, which in the child's current state could be a potential cure. However, Zolgensma costs 2.1 million USD (16 crore rupees).
Online crowdfunding platform Milaap has taken an initiative to raise funds for the treatment of Vedika. The parents with the help of Milaap have made a desperate and sincere request to the people to donate as much as possible to help save Vedika's life. To donate for the same one may visit – https://milaap.org/fundraisers/support-vedika-shinde The child's medical reports have also been uploaded on the website and ways to help create awareness and help Vedika have also been listed on the website. Marathi Lokmat published an article regarding the same.