Pune: Several flights diverted, cancelled due to Cyclone Nisarga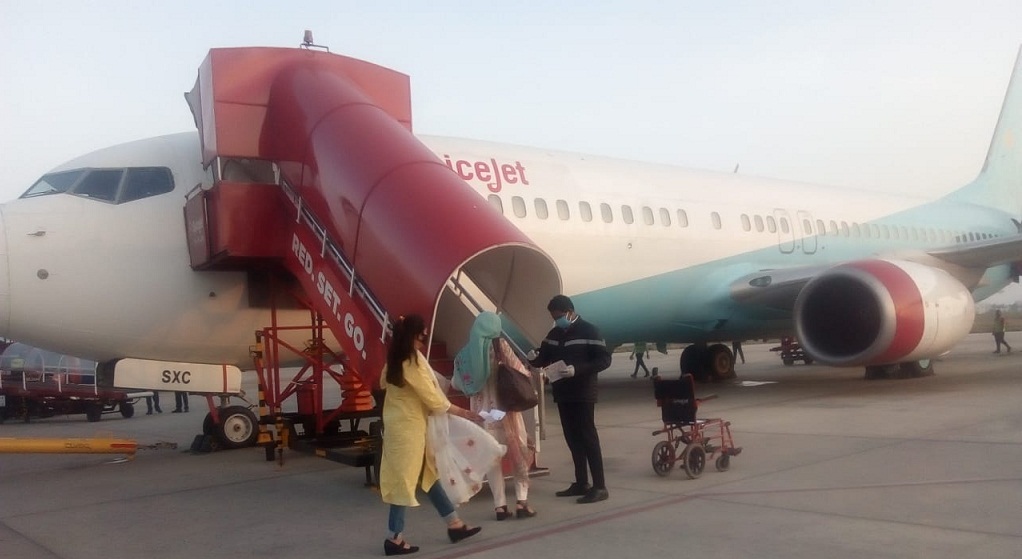 Pune, June 3, 2020: The airline services at the Pune Airport were affected due to the Cyclone Nisarga that hit Maharashtra on Wednesday. Several passengers were also stuck at different other airports waiting to take flights for Pune.
Because of the impact of the cyclonic storm, two flights arriving at Pune were diverted to Hyderabad and Surat, and one flight was cancelled. Also, three flights which were scheduled to arrive at the airport after 3 pm were diverted, and two were cancelled.
As per the Pune Airport Director Kuldeep Singh, "SpiceJet flight from Delhi to Pune SG 8185, that was scheduled to arrive at the airport at 10.50 am, was diverted to Surat. Similarly, Alliance Air flight 9I 867 from Hyderabad to Pune returned to Hyderabad without landing in Pune. Vistara flight UK 971/972 Delhi-Pune-Delhi was cancelled on Wednesday due to bad weather."
However, Singh added, that from midnight to 8 pm on May 3, as many as 1,296 passengers departed by nine flights, and 331 passengers arrived at Pune in six flights.
As per the information shared by a senior officer, Alliance Air 9I 513 Pune-Belgaum, I5 1426 Bangalore-Pune returned to Bangalore, SG 6636 Jaipur-Pune was diverted to Surat, and 6E 6104 Nagpur-Pune also returned to Nagpur. Flight number I5 1426 Pune-Jaipur and 6E 6279 Pune-Nagpur were cancelled due to bad weather.
After a gap of two months, the Pune airport started its operations from May 25. The operations started with a few airlines in which the number of departure passengers has been higher compared to the arriving passengers. In just two days, 2,077 passengers had arrived at Pune Airport in 33 flights, and 3,854 passengers departed in 32 flights.