Pune: Symbiosis International University Organizes 3rd Symbithon To Encourage Well-Being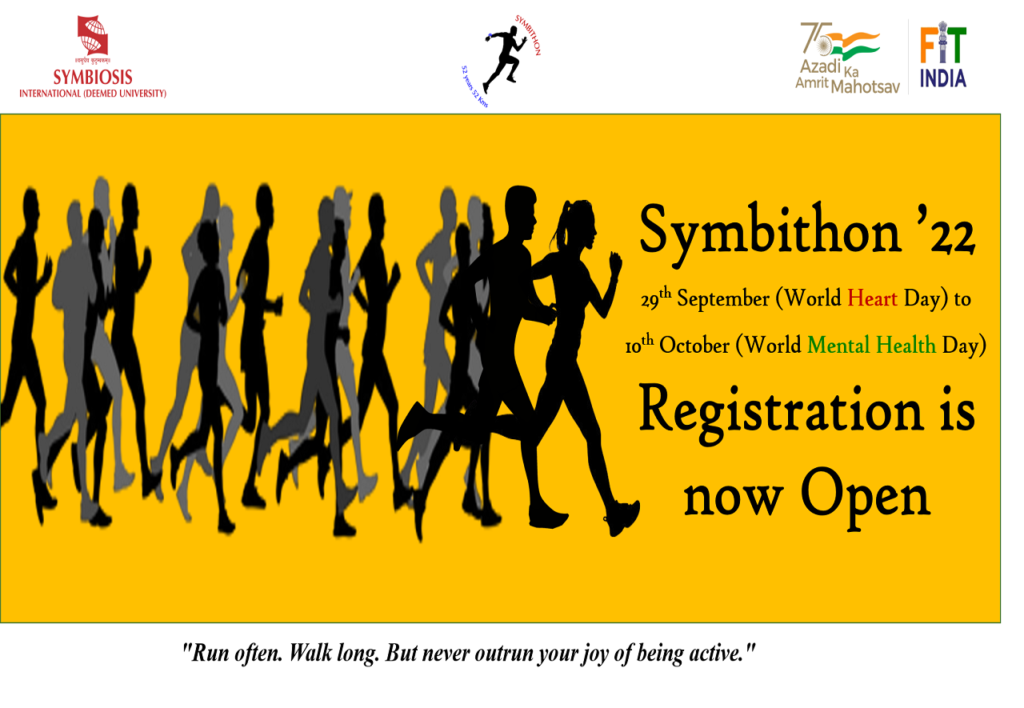 Pune, 28th September 2022: Symbiosis International University is organizing the 3rd Edition of Symbithon, a virtual 52 km run/walk taking place through the virtual realm from 29th September (The World Heart Day) to 10th October (The World Mental Health Day), 2022. This year, the event is themed to commemorate the Azadi ka Amrit Mahotsav.
Symbithon aims at creating a personal run/walk that can be completed according to a participant's leisure and location, and the results will be recorded through the convenience of a virtual platform. Apart from all Symbian, this event will also be open to the community.
Dr Rajiv Yeravdekar, The Dean, Faculty of Health Sciences (FoHS), Symbiosis International (Deemed University), said, "Symbiosis is a health-promoting university, and we believe that taking good care of your physical health is proven to have a positive effect on your mental wellbeing and vice versa. On the flip side, however, if one declines, then the other does too. An event like Symbithon ensures that people get into the physical activity mode and continue to take care of their health for life."
Below is the Link to Join "Symbithon 2022"-
https://events.necessarydevil.com/symbithon22