Pune: Teacher most important person as country's future shaped in classrooms: Dr S B Mujumdar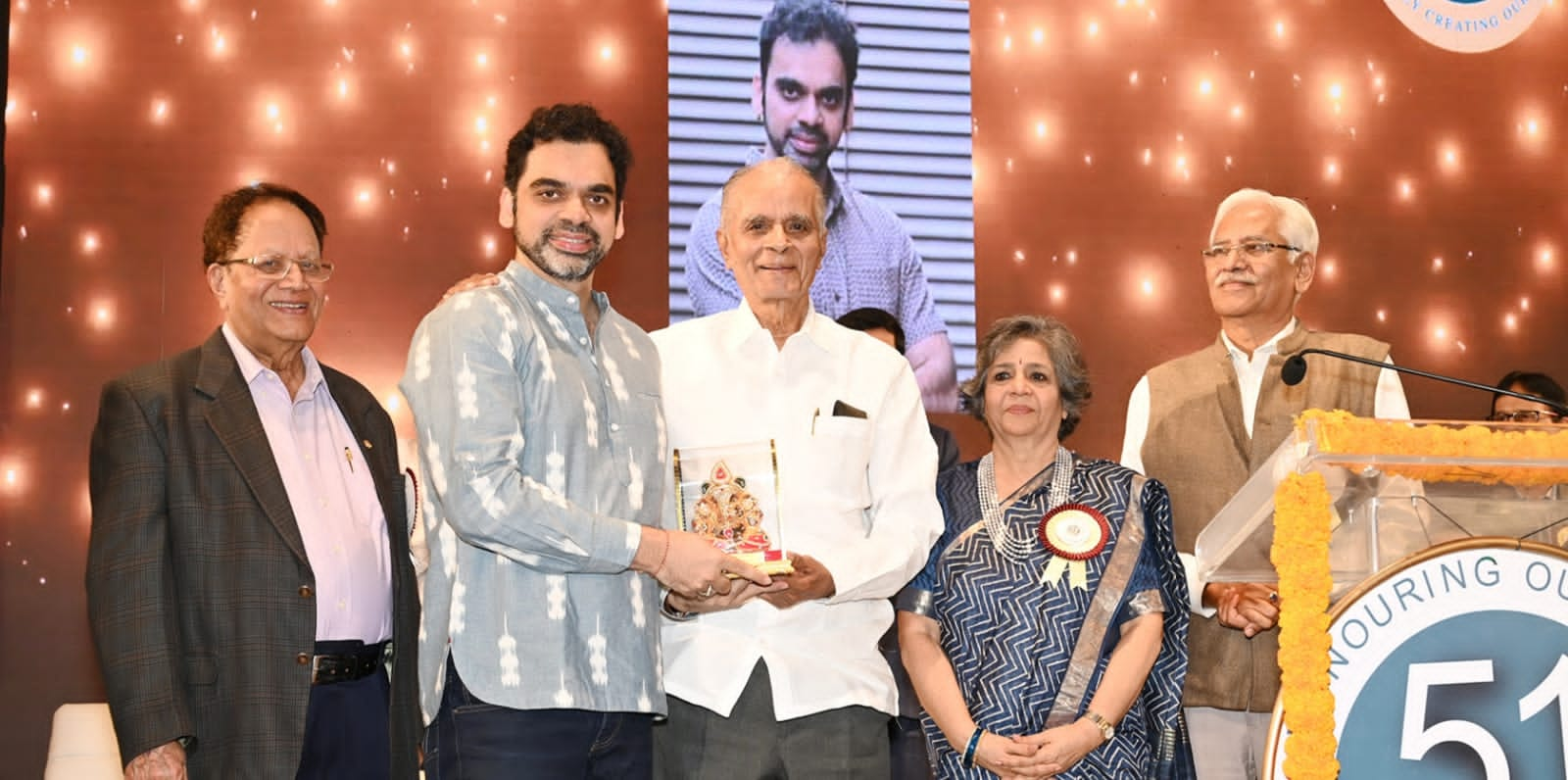 Pune, 12th October 2022: Stressing that a country's future is shaped in classrooms, acclaimed educationist and Chancellor of Symbiosis International University Dr S B Mujumdar acknowledged the importance of teachers saying they were the most important people in the society.
Dr Mujumdar was speaking at the Golden Jubilee Celebration of Kannada Sangh Pune's Dr Kalmadi Shamarao High School at Shakuntala Jagganath Shetty auditorium in Ganesh Nagar on Wednesday. Former Railways Minister of State and Member of Parliament Suresh Kalmadi, Kannada Sangh President Kushal Hegde, Vice Presidents Narayan Hegde, Indira Salian, Secretary Malati Kalmadi and other trustees along with school principals Pallavi Naik, Jyothi Kadkol and Shilpa Kher were present on the occasion.
"After spending 50-60 years in education, I abide in faith that a teacher is the most important person of any society. Why? Because he teaches in the classroom and the country's future is shaped in classrooms. And therefore a teacher is the most important person of the society," remarked Dr Mujumdar, who himself was a Botony professor.
According to Dr Mujumdar, primary and kindergarten education was the most important, as it is during this period a teacher can mould the personality of students, can create leaders, talented persons, artists and poets.
Mujumdar also exhorted the Kaveri Group of Institutions, which is running four schools, including one Kannada medium, one junior college and one senior college, to have a university of its own.
Kushal Hegde said Kannada Sangh's journey in the field of education has been a long and glorious one and recollected the Sangh's journey and role of one of its founders Dr Kalmadi Shamaro and his colleagues.
Malati Kalmadi termed the occasion as a milestone saying the Kannada Sangh has been able to sustain its English Medium School for five decades. She narrated the School's journey and various initiatives taken by it.
National-award winning vocalist Rahul Deshpande, an alumnus of the school, was felicitated and so were former and current Principals. Students from the school presented various cultural programs, which were highly appreciated.